Posted under:
Cosmetic
Posted on: May 22, 2012
Will Teeth Whitening Work for You?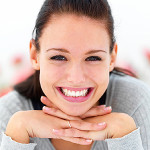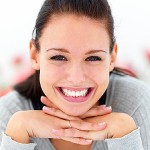 Many people try over-the-counter teeth whitening options, only to be disappointed with the results or find that the whitening agent has caused lasting sensitivity problems in the mouth. If you have a discolored smile and have always wondered if anything could be done about it, or if you have tried store-bought remedies to no avail, there's still hope.
The first step is to make an appointment to see Dr. Rye about your cosmetic dentistry concerns. Sometimes the whitening process can be started right away, or in the case of teeth that need repair, the necessary work will be done before whitening is undertaken.
As for the actual process, there are two basic options you can choose from, depending on your needs. For those who would like to try a premium teeth whitening system at home and prefer the convenience of not having to come into our Fairfax office for repeat visits, Dr. Rye can prescribe an at-home whitening solution.
Be advised that this is not the same kind of whitener that you would buy at a drugstore – this is a superior system that involves creating a custom-made tray to fit over the teeth. Every night, you will fill the tray with the provided whitening solution, and then wear the tray overnight. This process can take up to four weeks to get the completely white teeth.
The other option is in-office treatments, which would require you to visit our Fairfax office anywhere between three and six times, for an hour at a time. This is a great option if it's convenient for you to come in for several appointments, and you would like to try out our power bleaching procedure.
Power bleaching is a laser treatment by which a whitening solution is applied and then activated by the laser. Adequate protection is given to the gums during this process. Some patients may notice temporary white patches at the gum line, but these will fade over a period of a few days. In addition, there may be some mild sensitivity, but this too will disappear gradually.
Regardless of which option you think will work best for you, you'll need to come in for an initial consultation. Contact us today to make an appointment, and start looking forward to a whiter, brighter smile!