Posted under:
General
Posted on: July 10, 2012
Why You Should Be Concerned about Oral HPV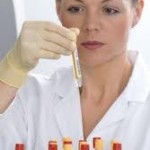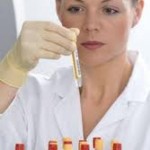 Oral cancers have always been of concern for those who smoke or drink alcohol to excess, but more and more connections are being made between the Human Papilloma Virus (HPV) and oral cancer, and in fact HPV causes more oral cancers than smoking tobacco or drinking alcohol. The incidence of cancers that originate from HPV is growing at an alarming rate, and the numbers have more than doubled over the past four decades.
This means that the groups of people who need to be targeted for oral cancer awareness are expanding. In the past, it was mostly older tobacco and alcohol users who were warned about the risks of their lifestyle choices, but now younger people, non-smokers, and non-drinkers need to be aware of the dangers of HPV, as well.
About seven percent of adults in the United States have oral HPV, which is transmitted by oral sexual contact. However, not all HPV carriers will have the type of HPV that is linked with oral cancer, and of those, very few go on to develop mouth or head cancer because of the infection. HPV-16, the specific strain responsible for oral cancer, is present in less than one percent of the population.
However, that doesn't mean you shouldn't be concerned. Oral HPV does not necessarily show any visible symptoms, and you may have the virus for many years and not know about it. These days, there is a simple saliva test that can detect the presence of oral HPV in a patient; having knowledge of the presence of the virus can also help with early detection of oral cancer, which is the most critical factor in successful treatment.
Remember, most HPV infections do not lead to cancer, but you still want to know whether you carry the HPV-16 strain of the virus. The test for detection is quick and painless, and can be conducted right in our office. You will be asked to gargle a saltwater solution for thirty seconds, and then the solution will be sent away to a lab to be tested. Once the results are back, Dr. Rye can discuss next steps with you. If you have a family history of oral cancer or use tobacco products, it is especially important to make an appointment to have the HPV test.