Why Are We Afraid of the Dentist?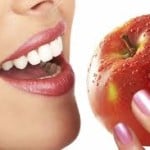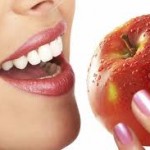 For some people, the very thought of having to go to the dentist triggers a panic attack. But even for those who don't have a full-blown phobia, there can still be a lot of anxiety about making a dental appointment. This reasons behind this fear are the subject of a new study being conducted at West Virginia University, in conjunction with several other research facilities. The goal is to determine what causes patients to avoid proper dental care, which sometimes leads to even worse problems, rather than simply making an appointment and seeking help.
The researchers are hoping to develop a therapy-based solution for those with extreme dental phobia, i.e. those who refuse to make a dental appointment under any circumstances, and let tooth decay other issues get to a critical point where tooth loss is inevitable. Some of the subjects in the study have been suffering from dental problems for longer than two years, avoiding proper care because their fear keeps them from seeking help.
The good news is, if you are someone who suffers from dental anxiety or have fears about visiting the dentist for major procedures, there are already systems in place that can help you get through your dental appointment in the most comfortable and relaxed way possible. Sedation dentistry is something we have been offering at our practice for more than three decades – we began providing it in 1981 because we saw how many patients were anxious about their dental appointments, and we wanted to give them a more pleasant experience.
Sometimes a fear of the dentist comes from a bad experience in the past. Sometimes it's about a fear of needles or having injections. Sometimes the sounds and smells that come along with a dental appointment can trigger unpleasant feelings. If any of these apply to you or you have any other reason for fearing your dental appointments, it's important to share your concerns so that a solution can be reached and you can receive the best and most pain-free dental care available.
Even if you have a severe dental phobia, it's important to seek help when you need it. Sedation dentistry has helped countless patients for more than thirty years, so if you feel like you're too anxious to have a necessary procedure done, let us discuss options with you to help make you more confident about restoring your smile to its original, healthy state.