Which Whitening System Is the Right One for You?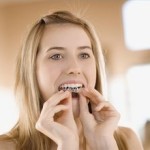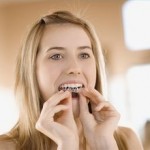 You've probably seen hundreds of advertisements for different over-the-counter teeth whitening systems, and maybe you've even tried a few yourself. If you've been disappointed with the results, it can make you hesitate before trying another system because of the time, effort, and cost involved.
It's important to remember that there's a big difference between over-the-counter whitening products and getting a professional whitening treatment at your dentist's office. As you might expect, the dentist can give you a much more thorough and powerful whitening treatment, leading to a brighter, more even color, and longer-lasting results. If you really want your smile to look as good as it can, there's no substituting for professional, tailored care.
Of course, even with professional whitening, you have options. For those who have a busy lifestyle and don't have a lot of extra free time during the day to spare, an at-home whitening system will probably be prescribed. For this option, you only have to come in for one appointment, at which custom made trays will be made to fit over your teeth. The trays are comfortable to wear and feel similar to wearing a mouth guard.
Along with the trays, you will be given a whitening solution to use. In the evening before bedtime, you simply fill the trays with the solution and then wear the trays to bed. Although this method of teeth whitening may take up to four weeks to see the desired results, it doesn't take any time out of your schedule, as the bleaching happens literally while you sleep. If coming in for office visits is an issue, this would probably be the best option.
Your other choice is in-office whitening, in which you actually come in for appointments and have your whitening treatments done by the dentist. This method of whitening is called power bleaching, and takes significantly less time overall compared to the overnight method. With just three to six appointments lasting an hour each, you can have the white teeth you have always wanted, but of course you'll have to make time in your schedule to come in for the appointments.
If you're ready to schedule an appointment or a consultation, get in touch with us and we can get you the information you need. There's no reason to continue to feel self-conscious about your teeth when there are professional whitening systems available for every lifestyle.