What to Expect with Sedation Dentistry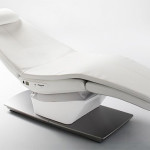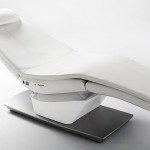 Fear of the dentist – it's one of the most common phobias out there. So many people avoid getting the dental care they need simply because they cannot bring themselves to make the appointment. Unfortunately, the longer essential dental procedures are put off, the more serious the situation becomes, so it makes sense to find a way to get around the fear of the dentist rather than delaying treatment.
Luckily, sedation dentistry addresses this fear of the dentist, giving patients a way to get through dental procedures without the anxiety normally associated with dental visits. The next issue, however is that some people may even have some apprehension about the sedation itself. Therefore, it can be helpful to understand exactly what sedation dentistry involves, and what you as a patient can expect when taking advantage of all sedation dentistry has to offer.
The first step in sedation dentistry is the consultation. The dentist will listen to your concerns and advise you accordingly, thoroughly explaining everything hat will happen before, during, and after your procedure. This will prepare you and help you feel comfortable with the process, as you will understand everything that is going on before anything happens.
You will be given a pill to take one hour before your appointment. As the pill will make you drowsy, this of course means you will need a friend or family member to drive you to our office, as well as picking you up to drive you home. Once you arrive at our office, you will be monitored and taken care of continually, and we will ensure that you are safe, comfortable, and warm at all times.
During your procedure you will not be completely asleep, but you will be deeply relaxed. Most patients report no pain or discomfort from their procedures, and you can expect to wake up feeling refreshed and calm. It's possible that when you wake up, you won't even remember your procedure at all. Then your designated driver can take you home, where you can recover fully.
Even very complicated or multiple procedures can often be completed with just one sedation dentistry appointment. There's a reason we've been offering this useful service for more than three decades – it not only works very well, it helps patients who would otherwise avoid going to the dentist, get the care they need in a timely fashion. If you suffer from dental anxiety, contact us to schedule a consultation and find out what sedation dentistry can do for you.