Time Frames and Results for Teeth Whitening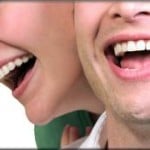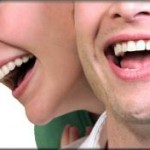 If you have had any experience with over-the-counter teeth whitening products, you may have been disappointed with the overall results. With many products, the whitening results are less than spectacular, and other products produce decent results at first, but the effects are not long-lasting. In addition, many of these products involve trays that are of course not custom-made for your bite, which makes the entire whitening process quite messy. Others involve strips that don't stay put, which again can lead to uneven and lackluster results.
Professional whitening in a dentist's office is a different story. The dentist can use state-of-the-art treatments that simply aren't available in drug stores, and you even have a choice between in-office or at-home treatments. Either way, you can expect beautiful, white teeth at the end of your course of treatment, with long-lasting results that you can be proud of.
For those who have time during the day to come in for a series of appointments, in-office power bleaching is a great choice. This option provides the fastest whitening, in a controlled environment where the dentist conducts the procedure. A guard is placed over the gums to protect them, and a bleaching solution is applied to the teeth. Once the solution is applied, a laser is used to activate it. The process takes about one hour, and most patients require between three and six visits for optimum results.
If taking time off to come into the office for multiple visits simply isn't possible within your schedule, then at-home bleaching is more appropriate for you. This is still a professional-quality system, not at all like over-the-counter products, and the trays you will be given are custom-made to fit your teeth. At night before you go to bed, you simply fill the trays with the whitening solution given to you by the dentist, and wear the trays every night until your teeth are as white as you would like them. For most patients, this takes about four weeks, but the bleaching time may be shorter if you have milder levels of discoloration.
Regardless of which system you choose, the first step is to make an appointment for a teeth whitening consultation. The sooner you do it, the sooner you'll have a gleaming, confident smile.