Posted under:
General
Posted on: February 26, 2013
The Importance of Dentistry to Overall Health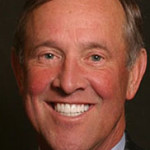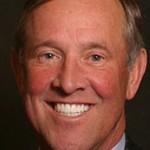 We all want to live a long and healthy life, and most of us go to the doctor for regular checkups to make sure we have the best chances possible. However, many people who attend to their overall health will still avoid getting regular dental care, often on the assumption that dentistry is just about the teeth, and that issues with teeth are localized and therefore not as important.
In reality, nothing could be farther from the truth. Dentistry and oral health care are about so much more than just your teeth, and in addition, the health of your mouth has a direct relationship with your overall health, which means the better you take care of your teeth and mouth, the more likely you are to have good health throughout your body. In recent years, study after study has emerged linking poor oral care to conditions like diabetes and heart disease, so if you're concerned about living a long, healthy life, it's important to take care of your mouth.
This care, of course, starts at home. Daily brushing is essential, as is taking care to avoid excessive sugar and acid in the mouth. Sports drinks and sugary sodas are particular culprits, but anytime you eat or drink, it's a good idea to brush afterward, or at least rinse your mouth if brushing is not available or convenient at that time.
If you have small children at home, it's a great idea to get them started early. Those who brush from a young age will grow up with the good habits they are taught, and if that includes regular brushing with good form, they will be set up for a better chance at good health later in life.
Regular dental check-ups are also essential, for everyone in the family. Dental issues are notorious for starting out symptom-free. You may have perfect-looking teeth and a beautifully white smile, but dangerous bacteria could still be lurking in your mouth, wreaking havoc and getting ready to cause problems down the line. The dentist has diagnostic tools and techniques that can detect these bacteria before you would be aware of them, and can then start the necessary treatment to reverse the course of any issues that could be developing.
Medical researchers are learning more and more every day about the relationship between oral health and overall health, but one thing is clear: the better your mouth is cared for, the better off you are statistically in terms of having good health throughout your body. Having a beautiful, healthy smile pays off in so many ways, so be sure to take care of your mouth!
—
D. Gordon Rye, D.D.S. has more than 28 years of experience in providing Exceptional Dentistry to residents of Northern Virginia, including Fairfax County and the Vienna / Washington, D.C. area. As a cosmetic dentist, he ensures that each patient's smile is as beautiful as it can be for many years to come. He can be found on Google Plus, Twitter, and <a href="https://www.facebook.com/ryesmiles Facebook.