The Connection between Smoking and Oral Health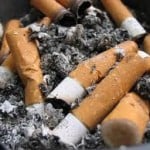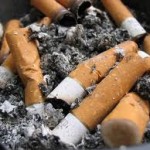 It's no big secret that smoking is bad for you. Every year, thousands of smokers give up the habit for good, to enjoy better health, more efficient lung function, and higher fitness levels. For those who have not yet given up smoking, there's something to think about aside from the overall health risks – the risks to your mouth and teeth.
In terms of aesthetic damage, there's bad breath and stained teeth to think about. As the years progress, the bad breath gets harder and harder to fight, and the stained teeth get browner and browner. Cleanings can only go so far, and must be supported with healthy habits – as you might imagine, smoking does not fit into that picture.
But the risks go deeper than that. Gum disease and mouth inflammation are both more common amongst smokers, and as smoking impairs the body's ability to heal, it is more difficult for a smoker to recover from these conditions. In addition, slower healing can cause problems with oral surgery and tooth extractions, and can increase the risk of dental implants being rejected by the body.
Beyond this are even more serious conditions like leukoplakia, accelerated bone loss in the jaw, infections of the salivary glands, and even oral cancer. Add this to the risks smoking presents in the body overall, and it's easy to understand why more and more people are giving up.
Don't think that other types of tobacco users are immune from risk, though. Pipe smokers, cigar smokers, and smokeless tobacco users are all susceptible to the same risks as cigarette smokers. In addition, those who use chewing tobacco are more likely to develop additional conditions where the tobacco actually comes into contact with the inside of the mouth. Gum recession, tooth enamel damage, lesions, and cheek or gum cancer are all much more common among chewing tobacco users.
In short, quitting the use of any kind of tobacco can greatly improve your overall health, and the health of your mouth in particular. If you have not considered quitting, there's no time like the present, as even lifelong smokers can experience profound benefits from giving up. If you have tried to quit before but need help to succeed, speak to your doctor or dentist for advice on the best way forward in your particular situation. After all, your life may depend on it!