Teeth Whitening – A Great Idea for the Holidays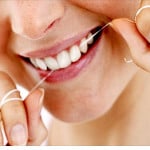 With the end of the year quickly approaching, we're all getting ready to head into the season of family gatherings, get-togethers with friends, and office parties. Of course, you want to look your best during the holidays, especially since the resulting photos always seem to end up on the internet!
One of the ways you can make sure you look amazing this holiday season is by brightening up your smile. When teeth become discolored, often it happens so gradually that you don't realize just how dull your smile has become. Sometimes you only notice what a big difference it makes after you've had a teeth whitening procedure – you'll have new confidence in your smile, and the assurance that your appearance is the best it can possibly be.
It's not too late to come in for an appointment to get your teeth whitened before the holiday season begins, and no matter how busy your schedule is, there is a whitening procedure that will fit into your lifestyle and give you whiter, brighter teeth, just in time for November and December.
Power bleaching is the fastest way to get your teeth their whitest, and it involves coming into our Fairfax dental office for anywhere between three and six hour-long sessions. The number of sessions you will need depends on the amount of whitening required. Power bleaching utilizes a whitening solution that is activated with a laser, bleaching away discolorations beneath the tooth enamel. The process is painless and safe, and although some patients do experience mild teeth sensitivity after the procedure is finished, this is temporary and will return to normal within a few days.
If you have a busy schedule and coming in for multiple appointments simply isn't feasible, you can inquire about our at-home teeth whitening system. Although the at-home system takes longer to work than power bleaching does, it's still far faster and more effective than over-the-counter products, and in addition you will be given custom made bleaching trays that are tailored to your specific bite. All you have to do is wear the trays at night with the bleaching solution provided, and over a period of up to four weeks, your teeth will gradually get brighter and brighter, until you are happy with the level of whiteness.
The holidays will be here before you know it – make an appointment today, and have your best smile ready before the holiday season takes over!