Posted under:
Invisalign
Posted on: January 8, 2013
Straighten Your Smile with Invisalign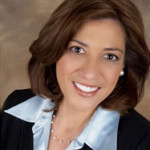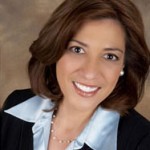 If you're self-conscious that your teeth could be straighter but don't want to endure the hassle of unsightly braces, Invisalign offers an alternative that is easier to wear, easy to keep clean, and, best of all, nearly undetectable. Invisalign braces are suitable for a large majority of patients, both adult and adolescent, who want to improve their smile but don't want metal braces.
Invisalign can be a great part of the Personalized Dental Plan that Dr. Rye offers, taking care of issues such as teeth crowding, spaces, narrow arches, and anterior intrusion. Of course, in order to determine your suitability, you will need to come in for an initial consultation to talk about your goals for your smile, and what sort of results you hope to get.
Although it's possible that Invisalign alone can take care of the majority of your cosmetic dentistry issues, you may also want to consider other procedures in conjunction. For example, if you would also like your smile to be brighter, the dentist can offer teeth whitening, as well. The bleaching solution can be used directly in your Invisalign aligners, whitening your smile while your teeth are being straightened.
Maintenance with Invisalign couldn't be easier. Because the aligners are removable, you can take them off to eat, drink, and brush your teeth. You do need to be careful, though, about how often you remove them, and for how long. Invisalign treatments generally take between nine and fifteen months, but the success of Invisalign relies on consistent wear. In other words, although the aligners can be removed, they should only be removed when necessary, and should be worn the rest of the time on a daily, round-the-clock basis.
When you come in for your appointment, we will take impressions of your teeth, along with digital pictures and X-rays. A three-dimensional imaging system will then allow the Invisalign technicians to create a set of aligners for you that will fix your specific issues. It generally takes a few weeks to receive your first set of aligners, which gradually move each tooth into its desired position. Once the smile is aligned correctly and the aligners have completed their job, the dentist will discuss retention with you so that you can maintain your best smile for a lifetime.