Posted under:
General
Posted on: January 2, 2013
Smile more in 2013!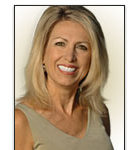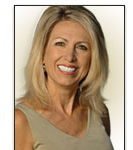 With the new year comes the inevitable tendency toward new year's resolutions. Health and fitness are almost always on the list for most of us; often this includes goals that have something to do with weight management, eating right, and getting more exercise.
While these are certainly important goals, it's also essential to look at other aspects of health and well being. Regular medical care is important, as is creating good health habits and cutting down on habits that are not so healthy, like smoking or excessive drinking.
With that in mind, this is a great time of year to renew your commitment to your oral health. Most of use brush regularly, but perhaps are less conscientious about things like flossing or regular dental checkups. It's never too late to turn over a new leaf! You can't change your dental history, but you can start now and create a new future, whether that means cosmetic dentistry, a full reconstruction, or simply coming in for a cleaning.
The increasing number of connections being found between oral health and overall health has been big news over the past few years, and the studies just keep rolling in. If you suffer from heart problems, circulation issues, or diabetes, or if you're just concerned about a history of these conditions in your family, you'll want to pay special attention to your oral health practices, and make sure you are consulting your dentist regularly. Harmful bacteria that form in the mouth can potentially lead to more serious conditions that affect other areas of the body, or your health in general. While better oral health cannot magically cure systemic conditions, more and more evidence shows that maintaining a high level of oral hygiene can help keep more serious conditions at bay.
If you have questions about how you can have a more beautiful smile, or you want to create a plan for long-term dental care, contact us to schedule in a consultation. We'd be happy to help you get the smile you want, as well as the peace of mind knowing that you are doing the best you can to keep yourself healthy and happy, both this year and for the rest of your life.