Sedation Dentistry Can Calm Your Dental Fears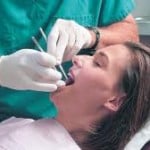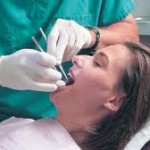 If you're afraid of visiting the dentist or even making an appointment, it's important to understand that dental fear is not uncommon, and these fears can be overcome with help. Perhaps you had a bad dental experience in the past, or you're simply frightened by the sounds, sights, and smells associated with a dental appointment. These are all reasonable concerns, and nothing to be ashamed of. Furthermore, there is a way to help you with your fear so that you can seek the dental care you need, and not risk a bad situation getting even worse.
We understand that coming to the dentist can be an intimidating experience, and this is why, for more than three decades, we have offered sedation dentistry to help even the most apprehensive and anxious patients get through their dental procedures with ease. Sedation dentistry is frequently recommended in cases where the patient simply cannot face the idea of going through a dental procedure on their own, and it has helped countless patients get the help they need in a safe and comfortable way.
If you have been looking for a way to get over your fear of the dentist and start getting dental care for any problems you have had, sedation dentistry can be a great option. In addition, if you're concerned about how the whole thing works, the process is easier than you may have imagined.
Sedation dentistry involves nothing more than a small pill that you will be asked to take an hour before you arrive at our office for your appointment. Of course, this means that you will need a companion to drive you to our office and take you home afterward. While sedated, will we monitor you at all times and keep you warm and comfortable so that you can have the most enjoyable experience possible. While you will not be technically asleep during your procedure, you will be completely relaxed and will likely have little or no memory of your appointment.
Patients who opt for sedation dentistry wake up refreshed and feeling fine, and for many it is the first time they will have ever gotten through a dentist's appointment without fear. If you suffer from dental anxiety, contact us and find out how you can benefit from sedation dentistry, so that you can have the smile you've always dreamed of.