Protect your body with good dental care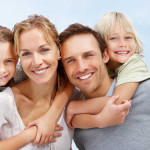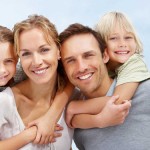 Medical research continues to find more and more evidence that good oral health is connected with good health throughout the body. Some studies are even indicating that advanced gum disease can be linked to more serious illnesses like diabetes and heart disease. While the research is ongoing and more facts are being discovered every year, the general trend is undeniable: taking good care of your mouth is an important factor in taking care of your overall health.
There are various theories as to why gum disease is an indicator for other health conditions. One of the frontrunning theories is that dangerous bacteria in the mouth, if not dealt with, can enter the bloodstream and come into contact with deposits in the blood vessels. This in turn may lead to conditions that can contribute to heart disease.
Another theory involves the bacteria associated with gum inflammation. Patients who show an elevated amount of this bacteria also tend to show an elevated level of blood vessel thickening, which is in turn associated with heart disease.
Either way, making sure that you have a healthy mouth has a multitude of benefits. Aside from the obvious advantages of preventing oral conditions, you may be helping yourself out in other areas, too.
One area where most people could use some improvement is daily care. Brushing and flossing every day are important parts of your oral hygiene routine that shouldn't be ignored. If you feel your daily regime isn't doing what it should, make an appointment for a checkup so we can assess the situation and help you get the most out of your home dental care.
There are also some changes you can make in your lifestyle that will boost your health in all areas. Many people have a weakness for convenience snacks, which often have a high sugar content. This is not only bad for your teeth, it's bad for the rest of your body, as well. With a little preparation, you can make healthy snacks just as convenient as sugary ones. This can be as simple as portioning out fruits and vegetables to take to work for snacks, or creating something more elaborate like salads or homemade yogurt cups with fresh fruit. Having the right snacks on hand can keep you from reaching for candy bars when you get hungry during the day, and that in turn can help prevent some of the most common oral health problems.
Lastly, if you're not seeing the dentist every six months, you're putting yourself at risk for developing conditions that can lead to bigger health problems later. Coming in for regular checkups and cleanings is not just recommended, it's essential if you want to enjoy optimal oral health.