Maintaining Your Whitened Teeth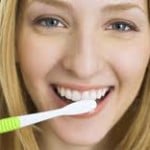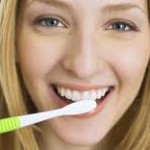 Although teeth whitening is not considered a major dental procedure, it's still fairly involved, and as it can be time-consuming, it's not something you'll want to have to do all the time. So when you do you get your teeth whitened, you'll want to do your best to keep them as bright as possible for as long as possible.
Over time, some staining of the teeth is inevitable. Food, drinks, cigarettes, and even aging can contribute to tooth discoloration. You can, however, do a few important things to make sure that you get the most out of your teeth whitening procedure.
1. Quit smoking. It should go without saying that smoking is an unhealthy habit at best, but if you're trying to keep your teeth white, you absolutely have to give up cigarettes. The stains that smoking leaves on the teeth are particularly stubborn, not to mention all the other problems that smoking can cause in terms of overall oral health.
2. Avoid tea and coffee. Although most foods and drinks can stain the teeth to some extent, tea and coffee are particular culprits, especially since consumption of these drinks tends to be frequent. Although it sounds ridiculous, it can actually be helpful to drink your coffee through a straw, as it directs most of the liquid to the back of your mouth and prevents you from "bathing" your teeth in coffee.
3. Make oral hygiene a priority. Brushing and flossing should always be a priority anyway, but especially so if you've had your teeth whitened and want to keep them that way. Brushing away food particles and residue from drinks is something you should do as soon as possible after eating, before any stains have had time to set in.
4. Rinse. There will always be times when it's just not convenient to brush after meals, perhaps when you're at work, or attending an event. In those cases, do your best to rinse your mouth thoroughly with water after you eat or drink anything that might stain your teeth. Rinsing really helps a lot to keep the mouth clean until you are able to brush properly.
If you have not had your teeth whitened yet but would like to explore your options, we provide both in-office and at home whitening treatments for every lifestyle.