It's Not Too Early to Think about 2013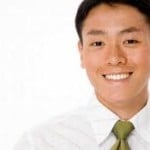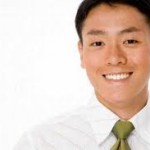 Quality dental care is not just about going to the dentist when an emergency rises; it's a comprehensive system of keeping your teeth and mouth healthy on an ongoing basis. Of course, when it comes to your smile, there's also the aesthetic aspect to think about – not only do you want everything to be healthy, you also want to have the brightest and nicest-looking smile you can possibly have.
If you know that your smile does not look as good as it could, now is a great time to start thinking about setting up a cosmetic dentistry plan for 2013. What better way to start the new year than with a resolution to finally do something about those cosmetic issues that have been bothering you for so long?
Regardless of the level of care you need, we can set up a plan to help you get the most beautiful and radiant smile you can have. You may benefit from procedures like dental bonding, gum re-contouring, or the latest porcelain veneers, which look like natural teeth and are resistant to staining.
For those who need a more involved level of care, our smile makeover can help improve your confidence and raise your self-esteem to new highs. Ideal tooth shape and length are taken to account, and whether reaching that ideal requires minor procedures or full mouth reconstruction, Dr. Rye will discuss the most appropriate options to get you the results you want.
It's important to recognize just how much the appearance of your teeth affects your feelings about yourself. Your smile is one of the first things that people notice about you, and if you're embarrassed about how your teeth look, you may hide your smile, or feel apologetic about showing it to others. The good news is, no matter how little or how much work you need, you can have the smile of your dreams, and all it takes to get started is an initial consultation, where you can discuss what you want and start making plans to achieve those goals.
Now is the perfect time to get the ball rolling – with the holidays quickly approaching, give yourself the gift of a better 2013, with the smile you deserve!