Posted under:
General
Posted on: October 1, 2013
Hygiene Update: Oral Bacteria Cause Complications to Overall Health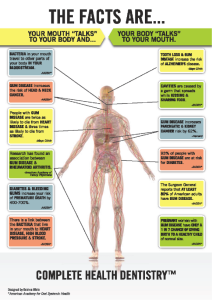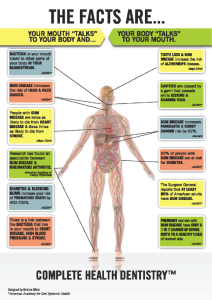 One piece of information Lou and Annie brought back from the annual meeting of the American Academy for Oral Systemic Health (AAOSH) may make you pick up the phone to schedule your next hygiene visit.  According to a recent study, oral bacteria may trigger as many as
50% of all heart attacks.  In addition, as many as 78% of thrombi clots that may cause strokes, organ damage, or pulmonary crises) contain endodontic bacteria (i.e., bacteria founded in abscessed teeth requiring root canal treatment); 40% contained periodontitis pathogens.  This research demonstrates a connection between oral and cardiovascular health.  Good oral health keeps damaging bacteria from entering your bloodstream, so keep those pearly whites bacteria-free.