How Sedation Dentistry Can Help You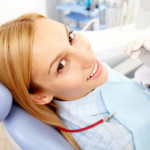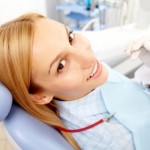 Anxiety about visiting the dentist is extremely common, and you should not feel embarrassed or ashamed if you're afraid to make an appointment. Many people even list "going to the dentist" as their biggest fear, and in some cases this leads to dental neglect and oral health problems becoming bigger than they need to be.
The prevalence of dental anxiety is the reason we began to offer sedation dentistry back in 1981. For the past three decades, our practice in Fairfax, VA has offered anxious and apprehensive patients a way to come to the dentist with confidence, and without fear of the procedures that might occur.
There are many different reasons you might be avoiding making an appointment. Perhaps you have had dental procedures in the past that left you with an unpleasant idea of what dentistry is like. Maybe you have complex dental issues that require more than just a minor procedure. Perhaps you're extremely afraid of having shots or are slow to numb. You might even just have a sensitive gag reflex or general anxiety about being in the dentist's chair.
In any of these cases, sedation dentistry can help take down the barriers standing between you and your perfect, healthy smile.
Sedation dentistry requires that you take a small pill prior to your dental appointment. The pill will bring on a drowsy state in which you will remain comfortable and relaxed throughout your procedure. Of course, this means that you will not be able to drive yourself to and from our office – you will need to have someone with you to take care of your transportation.
Once you arrive at our practice, we will take extra care to make sure that you are warm and comfortable. Dr. Rye will perform any procedures while you are sedated, and when you wake up, everything will be done, and you will have very little if any memory of what happened.
Even extensive and multiple procedures can be handled during a single sedation session, and for most people there is no pain associated with sedation dentistry. You will, of course, be monitored the entire time to ensure everything proceeds safely, and when you wake up, you will be thrilled to see your new smile!
Don't wait any longer to get the treatment you need – discuss your apprehensions with us, and let us create a plan that will make you feel comfortable and confident about going forward with your dental care.