How Important Is Cosmetic Dentistry?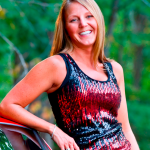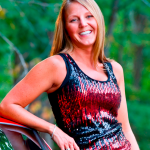 Historically, we have been taught that those with a healthy mouth have nothing to complain about, and that a few crooked or poorly-shaped teeth are no big deal and should just be accepted as part of the bargain. While it's true that many cosmetic issues don't affect the health of the teeth, the psychological impact of a less-than-beautiful smile cannot be underestimated. Some people go their entire lives feeling embarrassed about their teeth, hiding their mouths when possible and never smiling for pictures.
The good news is, with the advancements and affordability of modern cosmetic dentistry, you no longer have to put up with a smile you don't like. If you know you could look a lot better and want to explore your options, speaking to the dentist about setting up a cosmetic dentistry plan is a great way to get the ball rolling. It shouldn't be seen as vanity to want cosmetic changes – feeling self-conscious about your smile can severely affect your self-esteem and make you not enjoy life as much as you could.
One comment complaint is excess gum tissue. A "gummy" smile can easily be changed with gum re-contouring, in which a state-of-the-art diode laser removes extra gum tissue quickly and safely. This can help give teeth a better shape, and can correct problems with teeth that appear too short, or gums that are uneven or overwhelm the smile.
For patients who want improvements made to both the shape and/or length of the teeth, porcelain veneers can be a great option. Veneers fit over the existing teeth, and can fill gaps, extend short teeth, or repair chipped tooth edges. Today's veneers are much improved over those of the past, and look natural enough to be mistaken for real teeth.
For minor changes or those on a budget, there's always dental bonding, which involves applying a putty to cracked or misaligned teeth. The putty can be manipulated into the desired shap. and then hardened, smoothed, and polished. The result is similar to those given by porcelain veneers, but often at a fraction of the cost.
Don't hesitate if you're unhappy with how your smile looks – contact us today to set up an appointment for a consultation, and start looking forward to the smile you've always wanted.