Posted under:
General
Posted on: January 22, 2023
Getting the Smile You Have Always Dreamed Of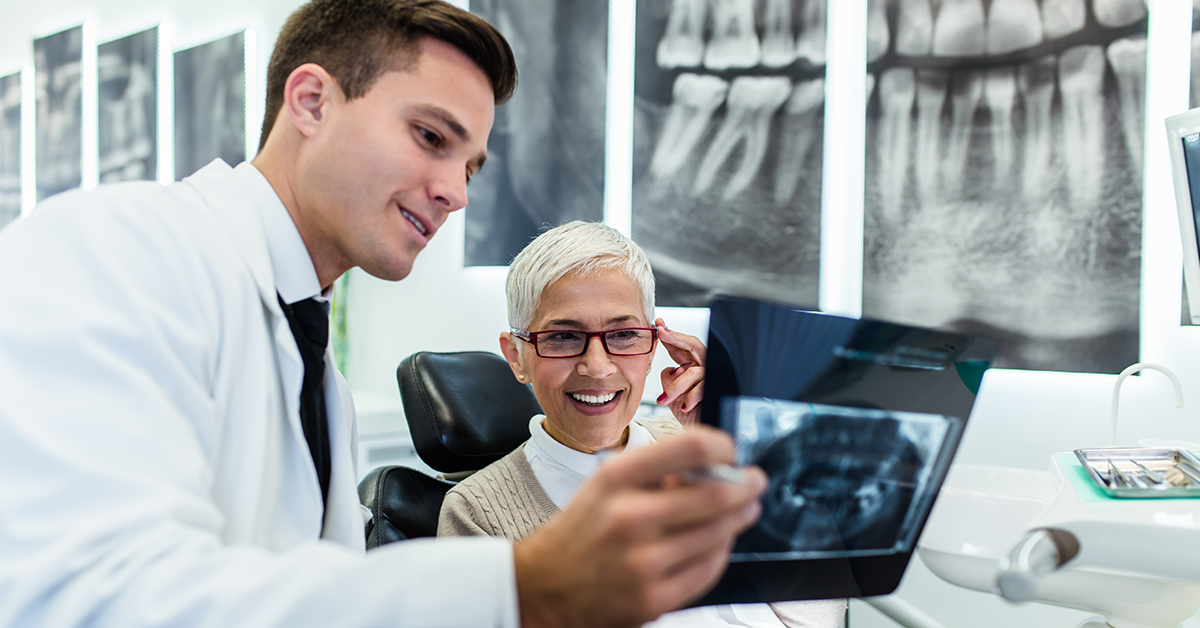 What does it take to turn your smile into a source of confidence? For many people, all it takes is getting their teeth straight and white! That said, how does one go about doing that? Thankfully, it's not something that you have to do on your own. At Rye Smiles for Life, we proudly offer a number of services that are dedicated to getting you a Hollywood smile. You will be the envy of all your friends as you show off your dazzling white smile.
How do we achieve this for our patients in Fairfax? We do it by creating custom treatment plans that cater to the individual needs of each and every person for which we provide dental services. No two people are the same, so why should their dental treatment plans be the same? Let's cover why our dental services are second to none.
Taking Your Smile to the Next Level
People from all over Fairfax visit us on a regular basis. Of all the dental services that we offer, some of our most popular are our cosmetic services. We use these dental services to improve your smile. When you seek cosmetic dentistry, you are taking the steps that you need to achieve the smile of your dreams.
Several dental services fall under the cosmetic dentistry category, including teeth whitening and straightening. Keep in mind that the whitening services you get at the dentist's office are nothing like the whitening kits you can buy in the store. Professional whitening removes stains that store-purchased products simply can't touch.
When it comes to straightening your teeth, a few options are available. For instance, you can go with traditional metal braces or Invisalign®, which are clear plastic retainers. Invisalign is a fast and nearly undetectable way to straighten your teeth. It's one of the best ways to improve your smile without everyone having to know.
Repairing Damaged Teeth
Another way to improve your smile is repairing damaged teeth. Sometimes, the structural integrity of your teeth can become compromised. When this happens, it not only prevents your teeth from functioning properly but can also cause unsightly dental problems. The good news is that this is not something you have to live with. There are ways to improve the look and functionality of damaged teeth, such as dental crowns or caps.
A crown is a type of dental prosthetic that fits over a damaged tooth. The crown improves not only the strength of the tooth but also the look of it. When the crown is put in place, it functions just like your normal teeth. Best of all, it will look like your normal teeth too. Give us a call to see if a dental crown is right for you.
An Emergency Dentist That You Can Count On
Not all dentists offer same-day services. At Rye Smiles for Life, we understand that dental problems can pop up when you least expect them. That is why we are pleased to offer same-day emergency dental services. In short, you can count on us being there when you or a member of your family need us most.
How does same-day dentistry work? When you call us, our staff members will determine if you need emergency dental work or not. If you do, they will do their best to schedule an appointment for that day. If that is impossible, then they will work with you to determine a time that best suits your needs. No one should have to live with dental pain for weeks on end, and with same-day dentistry, you don't have to.
Preventive Care
Once you get the smile you have always wanted, you want to make sure that you keep it. We have you covered there as well. At Rye Smiles for Life, we provide preventive dental care for people living in Fairfax. From basic dental cleanings to oral screenings, we do it all. Our goal is to keep your mouth happy and healthy to avoid any possible dental problems in the future. If we come across a dental problem, we can quickly treat it before it develops into something worse.
Remember that it's a good idea to visit your dentist at least twice a year for basic cleanings. During these cleanings, we will remove plaque that may have hardened onto your teeth. Once that plaque has hardened, no amount of brushing or flossing can remove it. It can only be removed by a dental professional.
We can even provide tips on how to improve your at-home oral cleaning routine. For example, you should brush your teeth with a soft-bristled toothbrush. You should also be flossing your teeth once a day and brushing at least twice a day. If possible, make sure that you brush after every meal.
We Can Help With All of Your Dental Needs
There are a number of dental offices that you can visit in Fairfax, so why should you choose us? The real reason is because we put your needs first. We are the only dental office in Fairfax that offers this level of care. This is made possible thanks to our attention to detail and custom treatment plans. Our staff members make sure that they do everything to address your needs when you come in for an appointment.
Keep in mind that we are a full-service dental office, so while we offer many cosmetic dental services to improve your smile, we offer general dentist services as well. Thanks to the high standards set for ourselves, you can rest assured that you can count on us to get the job done no matter what you come into our office for.
Don't wait any longer to get the dental help that you need. Give us a call today so that we can plan an appointment for you or a family member. Let us give you the smile you have always wanted and help you improve your overall confidence.