Posted under:
General
Posted on: April 26, 2023
Experience Compassionate Care at Our Cosmetic Dentistry Center in Fairfax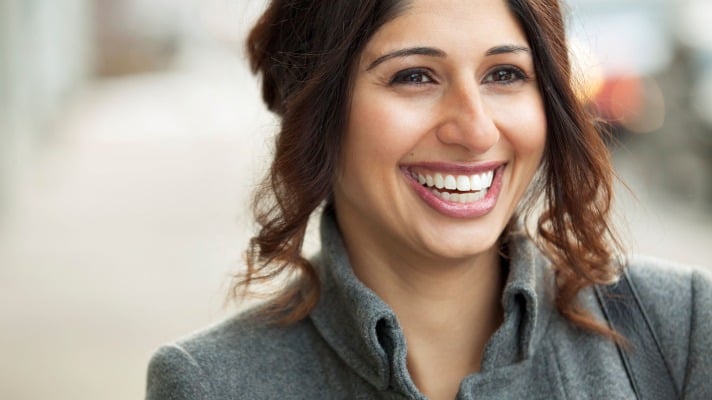 Tooth loss, stains, bite issues and other cosmetic dental concerns can make it hard to feel your best. If you're feeling down, frustrated or anxious because of these issues, you may want to explore your cosmetic dentistry options. Receiving cosmetic dental treatment is easier than ever, and it could help you enjoy smiling again.
When you're treated at Rye Smiles for Life, our compassionate dental professionals will involve you in each stage of your care. After examining you and understanding your goals, we will build a treatment plan that works for your health and budget. Our team in Fairfax will make sure you leave with a bright, beautiful smile that makes you proud.
What Will My Cosmetic Dentist Do?
If you've never visited a cosmetic dentist, you might be wondering what to expect. The experience of having cosmetic dental care is a little different from receiving general dental services. When you attend general dental appointments in Fairfax, your dentist inspects your gum tissues, tongue and teeth. You visit your general dentist for checkups, cleanings and treatments that help your teeth work as well as possible. Your dentist may perform fillings, crowns and other services to eliminate pain and make it easier for you to chew and eat.
When you go to a cosmetic dentistry appointment, your dentist is there to help you enhance how your smile looks. Your cosmetic dentistry team in Fairfax can whiten your smile and correct alignment issues. Most cosmetic dental treatments are not essential for your oral health, so they're classified as elective.
Recent advancements in dental technology have enabled cosmetic dentists to provide results that look more natural than ever. With the new treatment options available today, your dentist will save a lot of your existing tooth structure. As long as you follow proper oral care techniques at home, you should be able to maintain your results for many years.
Could Dental Implants Work for Me?
If you've lost some teeth, you might be struggling with talking, eating or chewing. Dental implants may improve your quality of life. You will need to have healthy gums and remaining teeth to use dental implants. Your implants will blend in with your existing teeth, allowing you to feel more comfortable with your smile.
Dental implants are implanted into your jaw with screws. You'll need several procedures to complete the process, and anesthesia is necessary for each procedure. After the screws are in place, you'll have a procedure to place teeth on top of the screws. Although dental implants cost a lot, they will last for a lifetime with proper care.
Our patient care providers at Rye Smiles for Life have been doing dental implants for many years. They will keep you safe, comfortable and informed during each procedure.
Could Dentures Be a Good Solution for Me?
You'll need to undergo a clinical assessment to learn if dentures could be right for you. During your exam, your dentist will look at your bone and gum health. After counting your teeth to see how many are missing, the dentist will evaluate your teeth more closely. Dentures may be recommended if you've lost lots of teeth or if you have poor gum health and significant decay. They can replace unhealthy gum tissue and damaged bone structure. Today's dentures look more natural and feel more comfortable than previous models. Many people who use dentures are happy with their smiles.
Depending on your needs, your dentist will recommend partial or full (complete) dentures. Both types of dentures are easy to wear.
If you are missing a few teeth, partial dentures may work well. Full (complete) dentures are a solution that can replace the upper and lower teeth. You may need full dentures if you've lost a lot of teeth.
Once you've chosen full or partial dentures, you can select a fixed or removable design. Fixed designs are affixed to your oral tissues on a permanent basis, and they provide an exceptionally secure fit. Removable dentures can be taken out at any time, and many patients remove these dentures before sleeping.
Should I Consider Invisalign for My Orthodontic Needs?
Invisalign works to correct a variety of bite, spacing and crowding concerns. Check with your cosmetic dental team members in Fairfax to find out if you would benefit from using Invisalign.
Invisalign moves your teeth into their proper positions with clear aligners. The aligners look and fit like retainers, and your dentist will give you new aligners at several points during your treatment. If you're worried about a crossbite, an overbite, crowded teeth or spaces between teeth, Invisalign could work for you.
If you'd like to continue your normal activities during treatment, Invisalign may be ideal for your needs. You can take your aligners out to eat, drink, brush and floss, so you won't need to change your routine at all. Unlike braces, Invisalign won't cause white spots to form on your teeth.
Would Veneers Enhance My Smile?
Veneers are durable covers that fit on top of your teeth. If you have good oral health, veneers could be ideal for correcting small imperfections in your smile. They will fix discoloration and chips, and they are used to fill in tiny gaps.
If you decide to have veneers, your dentist will apply them to your teeth in a simple procedure. In some cases, you may not need any local anesthesia. After the procedure is finished, your dentist will tell you how to take care of your veneers. With proper oral hygiene, you can expect your veneers to stay beautiful for decades. They won't feel noticeable when you're speaking, chewing or touching them with your tongue.
Will Teeth Whitening Meet My Needs?
As an increasingly popular procedure, teeth whitening has become more affordable. For your health and safety, you should have teeth whitening done at a dental office. Your dental team can control every part of the procedure so that it meets your treatment goals. They will take steps to minimize tooth sensitivity and other potential side effects. If you are interested in teeth whitening, our treatment coordinators at Rye Smiles for Life in Fairfax will be happy to help you understand whether this procedure could be beneficial for you.
Your cosmetic dental staff in Fairfax may offer a kit for use in between your office visits. The kit will contain products that are tailored to your needs. Since the products are provided by dental professionals, they will provide much better whitening than the lower-strength options you'll find in over-the-counter kits. However, the results from your dentist's kit won't match the results you'll get from in-office care. You should have regular whitening appointments at your dental clinic for the most effective treatment.
How Can I Determine the Price of My Treatment?
To determine how much you may pay for your treatment, you'll need to find out if your dental insurance will cover a portion of the cost. If you need to have cosmetic dental services because of an accident, injury or illness, your dental insurance may cover some of your care. In other cases, you'll have to cover all of your treatment expenses.
We can provide more information about your treatment costs during your initial consultation. Your treatment plan will be built for you. When we calculate your costs, we will consider your current dental health, your treatment goals, the treatment options that are appropriate for you and the length of your treatment.
How Can I Obtain High-Quality Cosmetic Dentistry Treatment in Fairfax?
For excellence in cosmetic dentistry, see our dental care providers at Rye Smiles for Life. Our treatment providers are compassionate, talented and dedicated to helping you have a beautiful smile. To start your treatment journey, book an initial appointment with us soon.