Posted under:
General
Posted on: June 8, 2022
General Dentistry in Fairfax, VA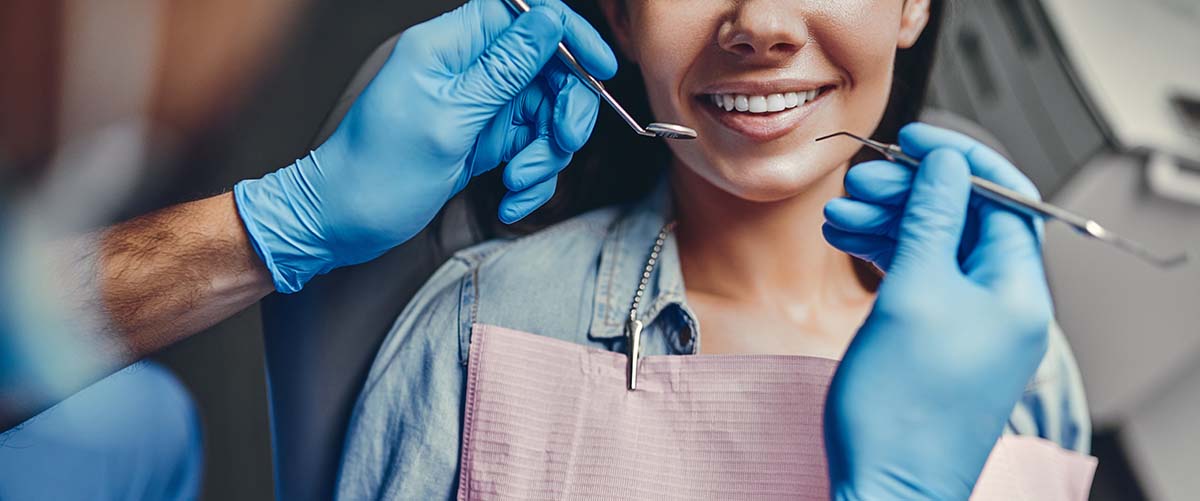 You deserve dental care from an office that has the skills and experience to handle everything from routine, preventative care to the toughest dental issues like total mouth reconstructions. At Rye Smiles for Life in Fairfax, Virginia, you will find general dentists that want you to enjoy a bright, radiant, and pain-free smile with a world-class experience.
As general dentists, Dr. Rye and Dr. Khawand act as primary dental care providers for patients of all ages. Their high standard of service has led to many awards, like "America's Top Dentists," mastership awards from the Academy of General Dentistry, and the Las Vegas Institute for Advanced Dental Studies for Dr. Rye. Dr. Khawand has received accolades from the American Academy of Esthetic Dentistry as well as being dedicated to keeping up with the latest technology and trends in the dental industry. From fashion models to CEOs, Dr. Rye, Dr. Khawand, and the team at Rye Smiles for Life offer exceptional dentistry in Fairfax, Virginia.
Dr. Rye, Dr. Khawand, and the team at Rye Smiles for Life are ready to see you! Contact us today to schedule your exam, and let us help you keep your beautiful, healthy smile for life.
What Do General Dentists in Fairfax, VA Do?
General Dentistry in Fairfax, Virginia focuses on lifelong dental health. Here at Rye Smiles for Life, we treat patients of all ages, providing the care that they need to have bright, healthy smiles. To keep your smile at its best, Dr. Rye, Dr. Khawand, and their team perform regular checkups, fill cavities, and clean and polish your teeth. They also advise you on the best ways to brush, floss, and use various dental products that could boost your daily dental care routine. When you have tooth pain or other symptoms, Dr. Rye or Dr. Khawand will diagnose your condition, treat the underlying cause, and ensure that the problem doesn't come back. Treatment often includes strengthening and repairing diseased teeth or gum tissue.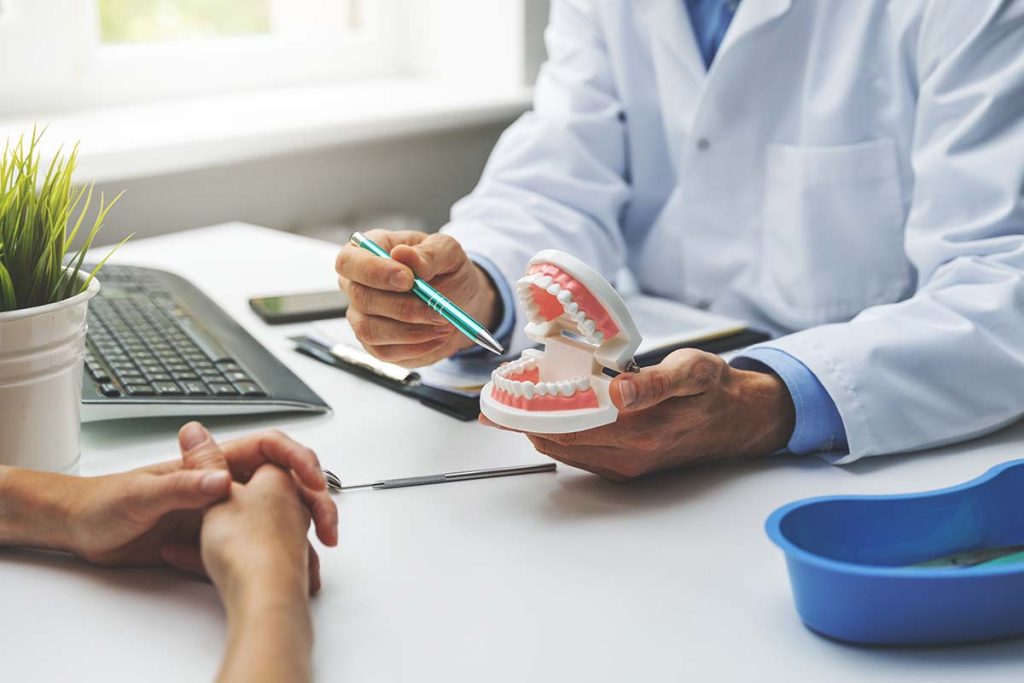 General Dentistry Services
At Rye Smiles for Life, your general dentists in Fairfax, Virginia are experienced with:
Tooth Repair and Replacement – Repairing or replacing missing teeth with natural-looking replacements to restore smiles and give self-confidence a boost.
Crowns – Crowns cap teeth that are discolored or weak from large cavities or root canal procedures. These can be created from many materials; we will help you choose the best one for your situation.
Dental Bonding – A procedure where a chipped or discolored tooth is covered in composite resin, which is then shaped to restore your tooth's original appearance
Dental Bridges – A bridge is a low maintenance restoration for missing teeth that can last up to 10 years with the proper care.
Fillings – Dr. Rye and Dr. Khawand use fillings to strengthen your tooth structure after decay. They can be made with a variety of materials to fit your situation and the look you want.
Laser Dentistry – A great alternative to traditional drills that especially helps patients with dental anxiety.
Laughing Gas – We reduce pain and anxiety during dental procedures with this safe, calming gas that is given through a mask.
Sealants – A thin coating painted on back teeth to seal pits and grooves in molars to help prevent cavities.
We are well experienced in both general dentistry and cosmetic dentistry, uniquely qualifying Rye Smiles for Life to help you not only care for your smile but help you create the perfect one!
How Often Should You Go to a General Dentist?
At Rye Smiles for Life in Fairfax, Virginia, we recommend you visit us twice a year for preventative checkups to ensure your overall oral health. However, Dr. Rye and Dr. Khawand may wish to see you more often if you are a high-risk case.
What can I expect at my General Dentist visit?
Seeing your dentist should always be a pleasant experience. To be prepared, arrive on time, have a list of your current medications and medical conditions, and be aware of your insurance coverage details. If you feel anxious, let us know. It's common to be nervous before a dental visit, but we can help to ease your mind. We are here to answer any of your questions.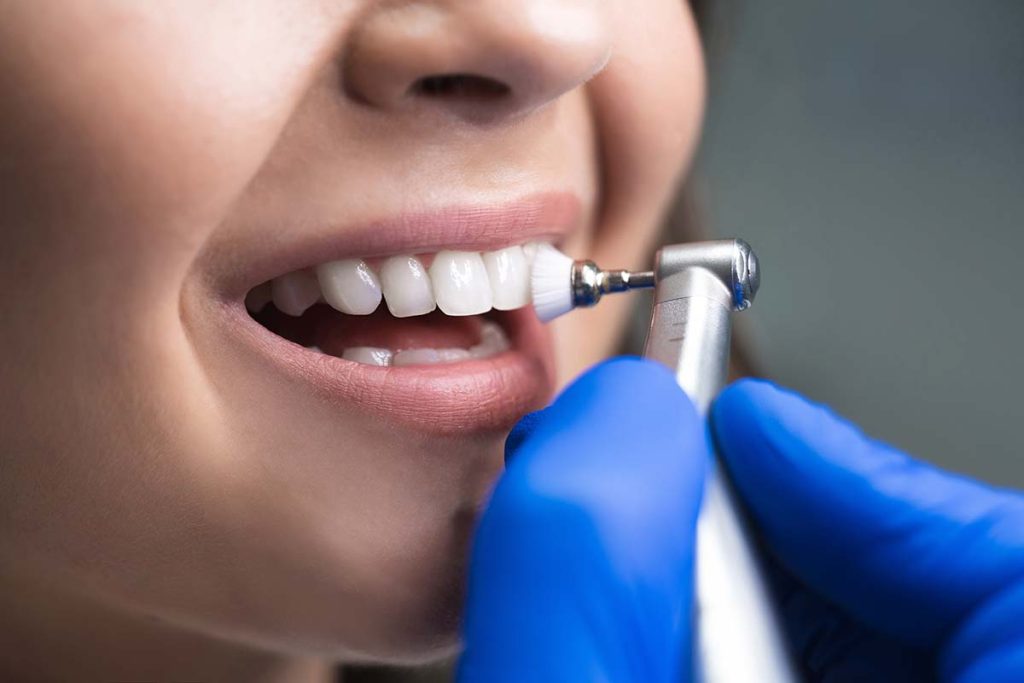 Typically, one of our amazing dental hygienists will clean your teeth by scraping off accumulated plaque. You'll have your teeth professionally brushed and flossed as well. Your wonderful dentist will come in and give you an exam to check for any issues and give you any recommendations for preventative care and how to fix any cosmetic issues that you are concerned with.
How Long Does a General Dentistry Appointment Last?
We usually schedule 45 to 60 minutes for routine appointments, giving Dr. Rye, Dr. Khawand, and the team time to answer all your questions. If you are having a procedure done, we can give you an estimate of how long it usually takes when you call to schedule an appointment.
How Much Does a Dentist Visit Cost?
The price of a dental visit depends on what type of treatment is needed and whether you have dental insurance. When you call for an appointment, we can give you an estimated cost for your services.
What Happens When You Don't Go to the Dentist?
If you do not get regular checkups, you may not know when tooth decay, gum disease, or other dental problems are starting to develop. When they are discovered and treated at their earliest stages, it's less painful and costs less money to correct these common problems. Seeing your general dentist in Fairfax, VA regularly reduces your need for expensive and time-consuming treatments to save your teeth or replace them.
Dr. Rye, Dr. Khawand, and their team at Rye Smiles for Life are ready to see you! Contact us today to schedule your exam, and let us help you keep your beautiful, healthy smile for life.