Five Tips for Avoiding Bad Breath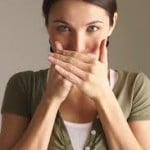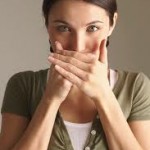 We've all been there – you're having a nice conversation with someone, and then suddenly you catch a whiff of their breath, and it's terrible. Bad breath can really turn people off, it can actually end relationships, and in terms of first impressions, it's just about the worst ambassador you can have. Bad breath is caused by so many different things, so it can be difficult to know how to prevent it, but start with these tips and you'll be much more likely to have fresh breath at those important moments.
1. Brush and floss regularly. Good oral hygiene at home is the first and most important step in the fight against bad breath. Brushing and flossing daily is essential – you'll want to keep your teeth as free from plaque as possible. Don't forget to brush your tongue – many particles of food and odor-causing bacteria collect there.
2. Get regular dental checkups. Tooth decay, gum problems, and infections can all lead to horrible bad breath that doesn't respond to any standard remedies. Make sure you see your dentist for regular checkups to keep your mouth in good shape, and of course make an appointment as soon as you suspect any other problems.
3. Be careful about mints. Many people carry mints around to help combat bad breath after meals, but depending on what kind of mints they are, they may actually be contributing to the problem. Many mints have sugar in them, which increases the bacteria in your mouth that cause bad breath. Even sugar-free mints, however, aren't a great solution, as they do nothing to get rid of the bacteria, and simply cover the smell up temporarily.
4. Get in the habit of rinsing. If you're out somewhere where brushing isn't convenient, rinsing your mouth with water after meals and drinks can have an impressive effect on your breath. Not only does it help remove any food particles that may be hanging around, it also helps bring the pH level in your mouth back to a more neutral level. This in turn can help prevent bacteria from taking over in the mouth.
5. Avoid the obvious culprits. Steering clear of things like garlic, onions, coffee, and cigarettes is a must if you're going on a date or have a one-on-one interview coming up. Keep in mind that brushing after these doesn't necessarily reduce the bad breath, as the offending substances in things like garlic get into your bloodstream and lungs, where you can breath them out even days later.