Face the New Year with a Smile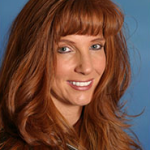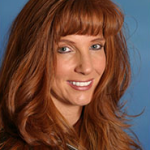 With the holidays wrapping up soon, it's nearly time to start thinking about the year ahead. Historically, the holidays are not a time of tremendous self-discipline; in fact, it's right around the end of the year when we slacken off the most, perhaps not paying as much attention as usual to things like good nutrition. These days and weeks of over-indulgence can wreak havoc on the teeth, but if you have a plan in place to get back on track, you can start the new year off with confidence.
If you've never quite had the smile you've always dreamed of, the new year is a great time to make a renewed commitment to the best oral care possible. Whether you just want to get more regular checkups, or you need more extensive treatment like corrective or cosmetic procedures, we can work with you to create a plan that will fit your budget and your lifestyle, and that will help you have a beautiful, healthy smile for the rest of your life.
Coming in for a checkup is the first step in practicing better habits. At that time, the dentist can also discuss with you any concerns you have about your teeth, and any changes you'd like to make to how your smile looks. Your health is the primary concern, of course, but the cosmetic appearance of your teeth can be important, too, as it affects things like your confidence and self-esteem. Don't hesitate to bring any of these issues up at your appointment – we want you to have a smile that you can be proud of on every level.
If your recent oral hygiene habits have left something to be desired, don't despair. The holidays can certainly get the best of us, but the important thing is to get back into good practices as soon as possible. Some of this involves things you can do at home, like brushing regularly and flossing, but other things require professional care, like getting regular checkups and cleanings, and seeking help for minor issues before they develop into major ones.
Now's a perfect time to make an appointment for the new year, and start things off the right way. You can make this your best year ever, so you may as well have a healthy, beautiful, and confident smile to go along with that!