Dr. Rye Changing Lives: Our Patient Kitty – "An award-winning smile for the rest of my life is wonderful!"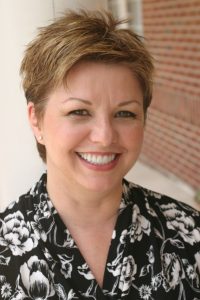 Kitty Testimonial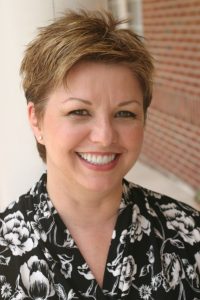 When I came to Dr. Rye, my main complaint was that my teeth hurt no matter what I ate or drank and I had terrible migraines.  If a patient decides to come to Dr. Rye, you can leave your fears at the door. There is no pain. There is no discomfort. And if you have anxiety, he'll walk you through that.  You just don't need to give it another thought.
To be pain-free is just awesome.  It's been a win-win situation to lose the headaches and get the nice smile.  Not having the headaches has changed my life. I often have strangers tell me, "You're teeth are beautiful."  My family is thrilled that I'm no longer headache ridden all the time. And they love my teeth. Last Christmas when I was with my kids, they were just looking at me kind of funny.  I asked what was wrong. The two that were sitting across the table, said, "We're just looking at your teeth. They look awesome." It's great to have white teeth all the time and not have to worry about it.  I'm thrilled that I did this. I love Dr. Rye and my smile. An award-winning smile for the rest of my life is wonderful!
Dr. Rye Overview of Kitty's Case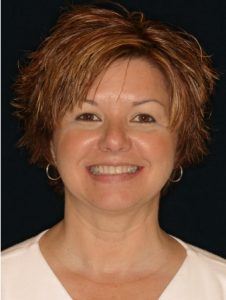 Kitty came to our office seeking minor corrections to her already pretty smile. However, in her initial consult she described frequent debilitating headaches, neck pain, sensitive teeth, clenching and grinding – all symptoms consistent with Temperomandibular Disorder (TMD). Our exam revealed fractured and worn teeth. After taking exacting measurements, we concluded that Kitty's bite was collapsing, and her facial profile was shrinking in the lower third of her face. With the aid of computer analysis, we constructed a custom, fixed temporary orthotic for her, designed to get her symptom-free without performing any irreversible procedures on her teeth or jaw.
After a few months of wearing the orthotic without pain, clenching or grinding, Kitty decided to make a permanent change in her teeth that allowed us to correct her bite problems instantly. We placed 28 beautiful all-porcelain crowns and veneers. Now the lower third of her face is in the perfect proportion for her. Kitty remains pain free and is thrilled with her full and natural new smile.