Posted under:
General
Posted on: May 8, 2018
Dr. Rye Changing Lives: Our Patient Kim – "My smile is bigger than ever now!"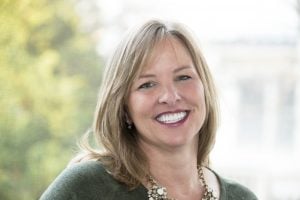 Kim Grove Testimonial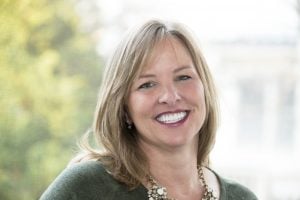 I grew up with painful headaches all my life.   I would wake up myself as well as the whole household grinding my teeth.   My teeth had been ground down to nothing. I would grind right through dental appliances. I tried braces.  I thought living with terrible headaches was just the way life was supposed to be for me, until I found Dr. Rye.   From the moment I walked into his office, I felt at ease and knew I was in the right hands. Dr. Rye and his team made me feel comfortable and part of the family.  Dr. Rye told me he knew he could help me. His team explained everything in great detail and the level of care and transparency throughout the entire process was amazing.  This was not a cosmetic thing for me, this was a life changing event and it has worked! I am headache free and the smile makeover was just the icing on the cake. From beginning to end, the entire experience has been incredible.   Dr. Rye and his team are incredible and changed my life. I have been asked several times since my procedure (by total strangers) if I am a movie star. I get compliments on my teeth and smile weekly. My smile is bigger than ever now!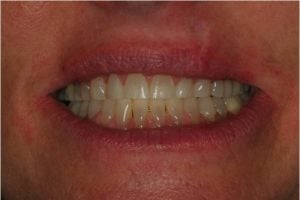 Dr. Rye Overview of Kim's Case
Kim had been suffering from daily migraine headaches since the age of five. She was constantly grinding, and had destroyed many dental appliances, and much of her natural teeth. She was a severe gagger, and she was not sleeping well. As soon as we fitted her orthotic her headaches stopped and she was sleeping better. We designed her new smile using Physiologic Dentistry, the Golden Proportion, and porcelain veneers. She could not be happier!