Posted under:
General
Posted on: August 22, 2012
Does bottled water cause tooth decay?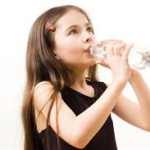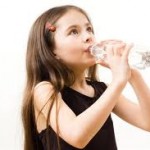 Over the past decade or so, there has been a huge increase in the amount of bottled water we consume as a nation. There may be various concerns about this practice, but in terms of oral health the question was whether or not bottled water would cause tooth decay.
The issue is that bottled water is not fluoridated, and as most public water supplies contain fluoride, those who drink bottled water are not getting as much fluoride as those who drink tap water. A recent investigative study into the effects of bottled water on teeth was conducted, and the results have now been published in the Journal of Public Health Dentistry.
The study concentrated on children, some who still had their baby teeth, and some who had permanent teeth. In comparing the dental examinations of those who drank bottled water compared with those who drank tap water, there was found to be no increase in the amount of tooth decay present in the bottled water drinkers.
With this and other studies that have been conducted into the causes of tooth decay, diet seems to play a much more important role than the fluoridation of water. One study of adults in Detroit revealed that the amount of fluoride consumed had little effect on the frequency of cavities, but among those with high levels of tooth decay, their diets consisted primarily of high-fat, high-sugar foods, and had very little in the way of fresh produce.
Although further studies will need to be conducted, it's not surprising to find that, once again, there are connections between oral health and overall health. A balanced diet is important not only for physical fitness, but also to keep the teeth in good shape.
It is essential to get adequate amounts of fruits and vegetables, especially for children, and to keep the junk food and fast food intake to a minimum. Soft drinks and sports drinks are also particularly bad – the sugar content is very high, and with sports drinks the acid content can be very detrimental to tooth enamel, especially in adolescents.
Of course, it's also very important to see the dentist on a regular basis, and to get any cavities attended to promptly. Tooth decay does not repair itself, and can cause much bigger problems down the road if not taken care of in a timely fashion.