Posted under:
TMJ
Posted on: January 15, 2013
Dentistry: Not Always About Teeth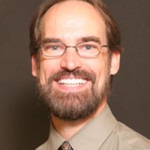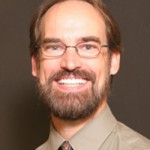 Of course we all know that the dentist is the person to contact when teeth or gum problems arise. There are other issues, however, that can also be tackled by dentistry. Did you know that some types of headaches, neck pain, facial pain, or ringing in the ears can be caused by misalignment in the bite? TMJ disorder affects the way the jaw opens and closes, as well as the muscles and nerves of the face. In addition to pain, sufferers may experience difficulty moving the jaw, or a clicking or popping when the jaw opens or closes.
It is important for those with TMJ disorder to get a proper diagnosis, as well as treatment from a trained neuromuscular dentist. These treatments can often be life-changing, allowing those suffering the frustration of headaches or other pain to be able to relax again. It all starts with bite analysis, which is conducted on a computer and helps the dentist evaluate what the problems are in the mouth and jaw.
For some patients, the analysis will indicated a dental orthosis as a next step. This is a plastic guard that fits over the teeth to hold the bite in the correct place. If the patient's symptoms are reduced or alleviated as a result, this helps tell the dentist that the issue is most likely related to bite problems, at which point a plan can be constructed to correct the bite and eliminate the symptoms for good.
Often people worry that this automatically means surgery, but there are many procedures and methods for treating TMJ disorder that are non-invasive. This can include analgesics and anti-inflammatory medication, stress management techniques, physical therapy, or changes in diet. For those who need restorative dentistry, orthodontics can help place the teeth in the correct position, or bite plates can be used to reduce clenching and grinding while positioning the bite. Surgery is only needed in cases where other methods would not be effective, and is of course used only in cases where it is absolutely necessary to correct the problem.
If you suffer from headaches or other pain that doesn't have a good explanation, it's certainly worth it to come in for a consultation. The sooner you learn about the source of your problems, the sooner steps can be taken to fix them.