Posted under:
General
Posted on: July 25, 2012
Dentistry in the Context of Overall Health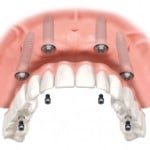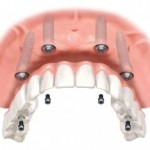 Obviously when it comes to dental care, the main thing you're thinking about is your mouth. You have regular cleanings and checkups, you brush and floss daily, and you attend to problems as soon as they arise. What many people may not realize, however, is that good dental care is not only important for a healthy mouth, but is also important for a healthy body and a long life overall.
More and more discoveries are being made about how oral health and overall health are linked. Untreated gum disease in particular can be problematic when it comes to causing or exacerbating other conditions throughout the body. Diabetics, for example, may experience complications from having gum problems, and pregnant mothers need to be careful about putting themselves at risk for premature delivery or low birth weight.
Of course, there can also be more direct effects of having bad teeth and gums. Pain or discomfort in the mouth from untreated dental issues can cause problems with eating or digestion, when food cannot be chewed properly. This can develop into nutritional deficiencies as certain foods like crunchy fruits and vegetables are avoided entirely because of mouth pain.
But the problems aren't always strictly physical. Having visible problems with your teeth and gums can give you low self-esteem or anxiety about meeting people, for fear that they'll be repulsed by how your mouth looks. You may also experience stress about the other aspects of an unhealthy mouth, which can lead to depression, sleeping issues, and an increasing fear of visiting the dentist.
In addition, conditions like oral HPV may indicate risk factors for more serious illnesses like mouth cancers. Getting tested for oral HPV is a simple process, and can help make you more informed about your options going forward.
In short, oral health is much more than just making sure your smile looks nice. Although cosmetic dentistry is important, your health is the first priority, and should be treated as such. As an increasing number of connections are made between oral health and overall health, it's essential that you do your best to take as much care as possible of your mouth, both in terms of at-home care, and regular visits to the dentist for checkups and cleanings.