Dental Testing is Important For Your Health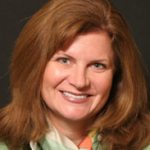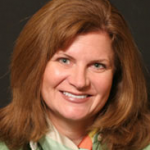 It's amazing how advanced today's diagnostic tools are, and nowhere is this more true than with dentistry and oral care. Current technology allows for all sorts of conditions to be diagnosed with simple, painless tests, and these tests can give the dentist a wealth of information about the best way to move forward with your Personalized Dental Plan. This, in turn, will help you enjoy better oral health, and can make you aware of any issues or concerns that may arise in the future.
One of the most effective diagnostic tools is the DNA test, which is conducted by using a saline rinse to obtain saliva from the mouth. The test takes less than a minute, and te results of the test can tell the dentist what kinds of bacteria are living in your mouth, and how dangerous the quantities are. While it may seem that this is not a very useful tool, it can actually help determine your risk for developing periodontal disease, as well as other, more serious conditions like heart disease and diabetes.
Although many patients who come in for a DNA test present symptoms of gingivitis such as bleeding gums or persistent bad breath, such symptoms are not necessary in order for the test to be helpful, and in fact catching issues before they arise is a good plan for those who want to have a healthy mouth for as long as possible. The earlier these dangerous bacteria can be detected, the better the chances for avoiding serious issues down the road.
Another helpful test is the HPV saliva test. Detecting HPV viruses in the early stages can help with subsequent early detection of oral cancers. However, the HPV test is not something to fear – in reality, most oral HPV infections to do not lead to cancer. The purpose of the test is rather to become aware of any infections so that those patients who are at high risk can be monitored. As HPV infections are often free of symptoms, a patient may have the virus and not be aware of it. Again, the test involves a saline rinse, and takes less than a minute, and the knowledge from the test results can be invaluable for future treatment.
These tests can be scheduled by contacting us and making an appointment. Don't let your oral health be plagued by question marks!