Posted under:
General
Posted on: October 15, 2020
Dental Care Basics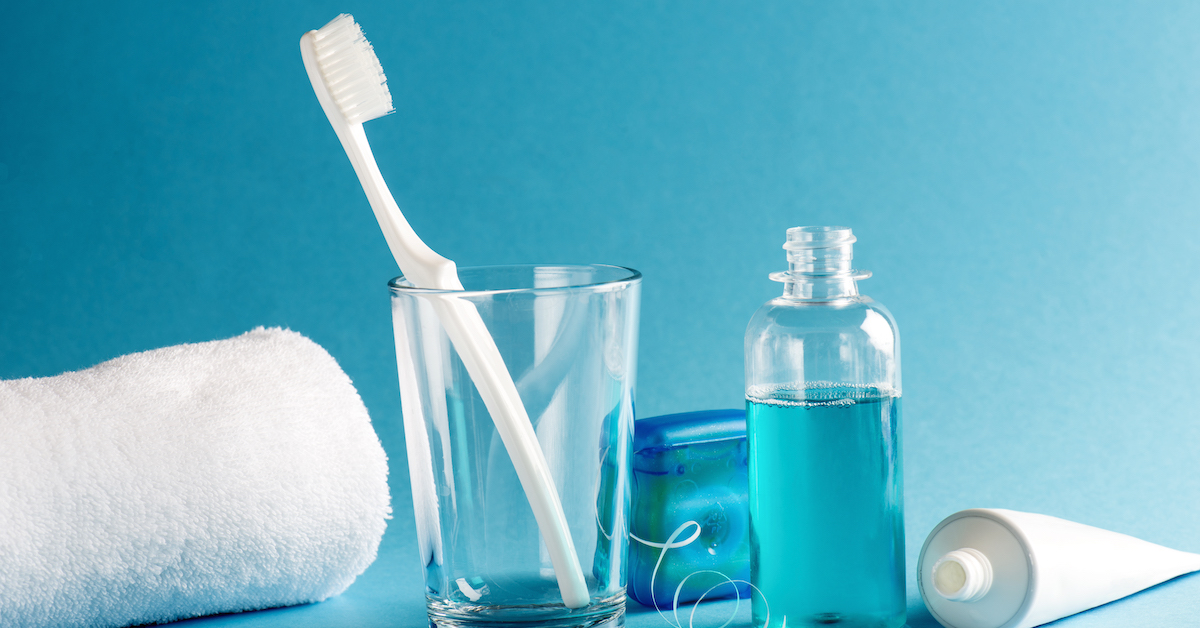 At our dental practice, we offer practical help in keeping your teeth and gums healthier throughout your life. This can reduce the risk of tooth loss and can ensure that you can show off the brightest smile to those with whom you come in contact.
By understanding the basics of dental care, you and your family can take the best care of your teeth both at home and with regular dental examinations that can identify any issues in their early stages to ensure the best treatment plan for you. If you need dental care in Fairfax, our team can deliver the right solutions for you.
Our dentists can provide you with professional advice on managing the care of your teeth at home and when treatments are needed. Some of the most important elements of your dental care plan will include dealing with plaque and tartar effectively, preventing and treating gum disease, managing cavities and tooth decay, proper brushing and flossing and the need for regular exams and screenings in our office. We offer the right help for you and every member of your family in achieving and keeping the brightest smiles possible.
Understanding the Causes of Plaque and Tartar
Plaque is a substance that is formed when bacteria living in your mouth combine with sugary or carbohydrate-rich foods and drinks. This creates a sticky film that cannot easily be seen and that attaches to the enamel of your teeth. Regular brushing and flossing can remove most of the plaque from your teeth. If allowed to remain on the teeth for extended periods of time, it can harden to create tartar, which is also called calculus. This material is harder and consists of hardened food, bacteria and plaque that forms between teeth and along the gumline.
Tartar usually must be removed by a dental professional during teeth cleaning. A buildup of tartar around teeth, will typically lead to inflammation of the gums. This occurs because gums are sensitive to these materials and become irritated when they are exposed to tartar or plaque over time. Tartar and plaque are two of the most common contributing factors to the development of gum disease. In advanced cases, gum disease can cause the loss of permanent teeth and of bone density in the jaw.
Warning Signs of Gingivitis and Gum Disease
Periodontal disease is also known as gum disease and is a serious problem that could affect up to 75 percent of adults in the United States. Gingivitis is the initial stage of this illness and is considered the least serious form of periodontal disease. In its early stages, gingivitis can be treated and the effects of this condition reversed. If left untreated, gingivitis can develop into more advanced cases of gum disease that can have permanent effects on the health of your teeth and the overall condition of your bite.
Some of the most common warning signs of gingivitis and periodontal disease include the following:
Soreness or tenderness of the gums
Bleeding from the gums after brushing and flossing
Loose teeth
Puffiness of the gums caused by inflammation
Changes in the color of the gums, especially to purple or dark-red hues
Halitosis that persists beyond a day or two
Increased sensitivity of the teeth to hot and cold foods and drinks
Our dental practice can provide you with the right teeth cleaning services to prevent gingivitis from progressing and, in some cases, to reverse the damage done by this dental condition. We can offer the most practical solutions for periodontal disease to minimize and mitigate the damage done and to keep your teeth and gums as healthy as possible well into the future.
Cavities and Tooth Decay
Plaque is also responsible for many cases of tooth decay and for cavities that affect the appearance and function of your teeth. Over time, the acids released by the bacteria that cause plaque can eat away at the enamel coating of your teeth. This can reduce the protection that your tooth enamel provides for the interior structures of your teeth. Regular examinations can spot these issues more quickly and can ensure that any cavities are treated promptly to prevent further damage to your teeth.
According to the American Dental Association (ADA), tooth decay is the most common chronic disease of childhood. Older adults and teenagers can also experience these issues, which may cause some or all of the following symptoms:
Pain and discomfort when biting and chewing
Toothaches that occur without an obvious cause
Holes and discoloration of your teeth
Sensitivity to a variety of stimuli, including sweet foods or hot and cold foods and drinks
Teeth cleaning appointments and regular exams are your best line of defense against the serious effects of cavities and tooth decay.
Best Practices for Caring for Your Teeth at Home
Brushing:
Most experts recommend brushing at least twice a day after meals and using either a soft-bristled toothbrush or an electric toothbrush. Fluoride toothpaste is a must to ensure the best protection from your teeth. Replacing your toothbrush at least every three months and after any illness will help to maintain a healthier mouth.
Flossing:
Flossing regularly and at least once per day is also helpful in removing plaque that could cause damage to your teeth.
Mouthwash: Look for a mouthwash that has been approved by the ADA, giving it the seal of acceptance.
Healthy Diet: The type of food you consume is also very important for your overall dental health. Choose whole, natural foods such as lean protein sources, fruits and vegetables, and more, and avoid high-sugar and refined carbohydrates.
The Importance of Dental Appointments and Exams
Our dental team will be happy to work with you to determine the best course of treatment for your current dental conditions. Making regular appointments with our office for oral cancer screenings, regular exams and teeth cleaning will help you and your family to keep your teeth healthy and your smiles beautiful now and in the future. We are committed to helping you enjoy the best dental health possible.
Keeping Your Teeth Healthy For Life
At our dental office, we will work with you to create a dental treatment regimen right for you and your entire family. Give us a call today to discuss your dental care needs or to make your first appointment with us. Our team is here to serve you.