Cosmetic Dentistry: More Accessible than You Think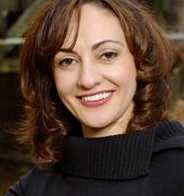 Because of the perception of the costs of cosmetic dentistry, many people will live with a smile they don't really like. If you are not completely happy with how your smile looks but think you cannot afford to do anything about it, you may be in for a pleasant surprise. There are many cosmetic procedures, both major and minor, that can help correct all kinds of aesthetic problems, and quite a few of them are friendly for various budget levels.
Veneers are one of the most common ways to make a smile look refreshed and revitalized. Getting veneers on your teeth is a two-appointment procedure. At the first appointment, an impression will be taken of your teeth so that the veneers can be created to fit over each tooth. Once the veneers are made, the patient comes back for a second appointment to get the veneers applied, and the dentist will make sure that they are buffed to look like natural teeth.
It's surprising how much veneers look like real teeth, and in addition, they're incredibly durable and for the most part behave as if they were natural teeth. Veneers are very popular for people who have strong natural teeth, but just need to make some cosmetic adjustments.
Dental bonding, on the other hand, is one of the most economical options for people who would like to make changes to the appearance of their teeth but aren't really sure about going the veneers route. Bending can help repair teeth that are slightly crooked, cracked, or even discolored. The way bonding works is that a putty substance is applied to the teeth, and then molded around the tooth. High-intensity light helps harden the putty, and then the dentist can smooth and polish the treated teeth until they look natural.
The process of bonding is quick and painless, and can improve either a single tooth, or a group of teeth. You can even use bonding to give your entire smile an upgrade. For those who do not wish to have veneers, dental bonding can be a great alternative.
If you have a wish for a better smile, contact us to make an appointment for a consultation. We can help you find the right solution that matches your dental goals, as well as setting up a Personalized Dental Plan to help you plan your long term dental maintenance.
—
D. Gordon Rye, D.D.S. has more than 28 years of experience in providing Exceptional Dentistry to residents of Northern Virginia, including Fairfax County and the Vienna / Washington, D.C. area. As a cosmetic dentist, he ensures that each patient's smile is as beautiful as it can be for many years to come. He can be found on Google Plus, Twitter, and