Posted under:
General
Posted on: October 2, 2022
Celebrate Dental Hygiene Month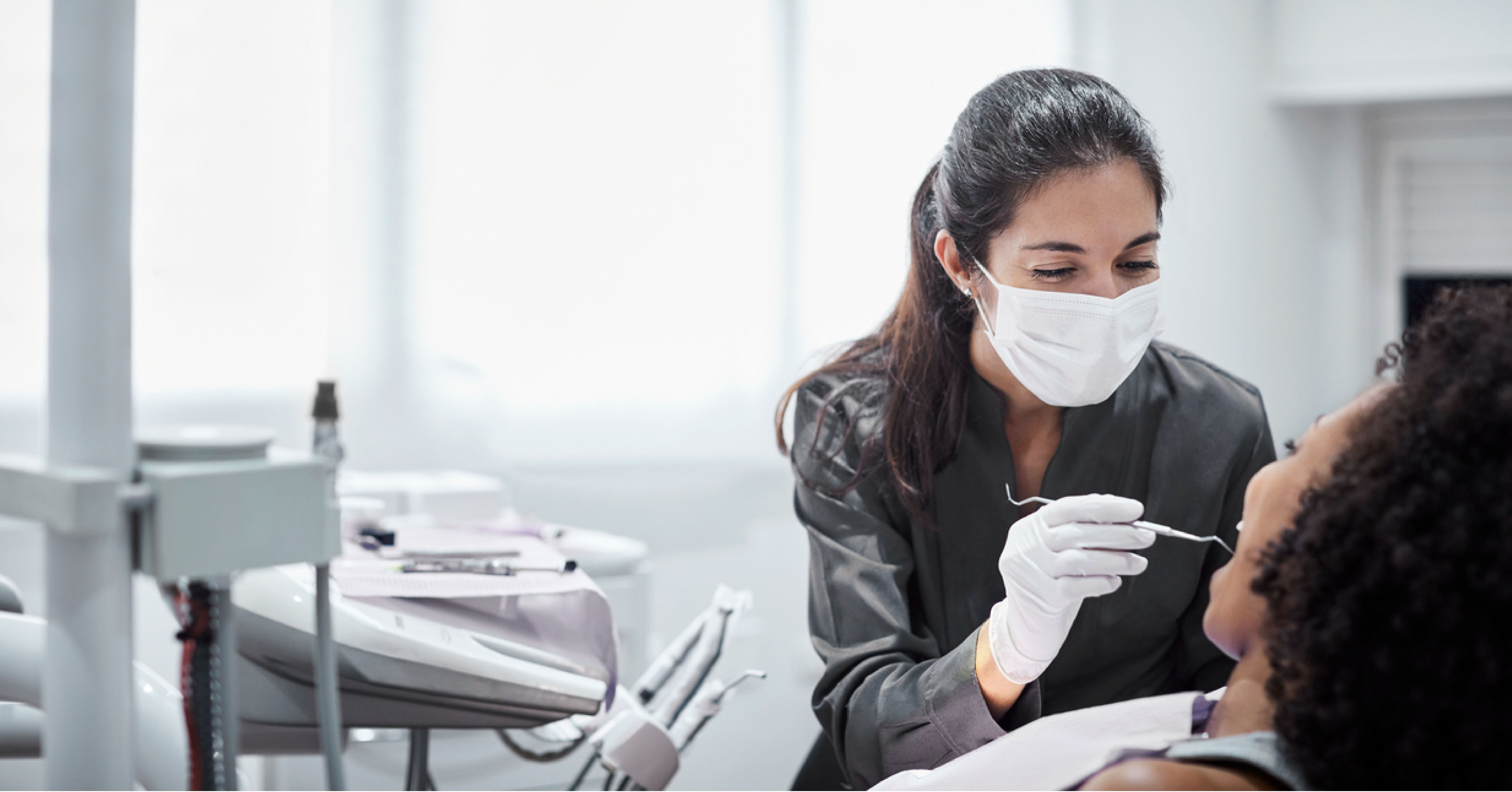 Did you know that October is Dental Hygiene Month? While we're celebrating fall, pumpkins, and candy, we're also promoting excellent dental hygiene habits. Dental hygiene consists of the habits that you establish that keep your teeth, gums, and mouth healthy. It's an important part of your overall physical health. Plus, having a healthy smile helps with your self-confidence. There are several things that you can do to establish good dental hygiene. There are also a few people who can help you along the way!
Celebrate Dental Hygiene Month in Fairfax by scheduling an appointment with our office today!
Dental Hygienists in Fairfax
As a part of Dental Hygiene Month, we like to celebrate our dental hygienists! A dental hygienist is a licensed dental professional who focuses on the treatment and prevention of diseases in the teeth, mouth, and gums. Your dental hygienist has completed specialized education and training that allows him or her to provide you with the best care possible. Dental hygienists are hands-on and work directly with patients. They frequently take on roles as administrators, researchers, or educators in their offices.
As a patient, you will spend a lot of time with your dental hygienist. He or she will take your medical history and ensure that your history is included in your dental health treatment plan. Dental hygienists read x-rays, clean teeth, and also provide recommendations on preventative treatments that may be necessary. A good dental hygienist is a great resource to tap into when you need advice on how to create a dental health routine for your lifestyle. He or she can also provide you with guidance on proper nutrition so that your dental health is more easily maintained.
There are over 200,000 dental hygienists in the United States. These committed dental professionals are an essential part of your dental healthcare team. They serve as a bridge between patients and their dentists, while also ensuring that visits to their offices are as comfortable as possible.
Why Dental Hygiene is Important
Dental hygiene is an important part of your overall health. Maintaining a daily dental care routine ensures that your smile and mouth stay healthy and happy. Healthy smiles make people more confident. They also make people more healthy overall. Keeping a good daily routine will reduce your risk of tooth decay, gum disease and tooth loss. Leaving these conditions untreated can lead to serious consequences with your overall health, leading to conditions such as diabetes, heart disease, and stroke.
Celebrate Dental Hygiene Month with Excellent Habits
To celebrate Dental Hygiene Month in Fairfax, practice the four daily routines for healthy smiles:
Brush, Floss, Rinse, and Chew!
Brush
One of the simplest and best things you can do to maintain good dental hygiene is to brush your teeth twice a day for at least two minutes each time you brush. This allows you to get rid of any built-up plaque and food particles that can cause cavities, tooth decay and gum disease. To properly brush your teeth, follow these five steps:
The 5 Steps for Effective Brushing
1. Position your toothbrush at a 45-degree angle toward the gums
2. Move the toothbrush in short strokes gently back and forth
3. Brush the other and top surfaces of your teeth
4. Adjust your toothbrush to a vertical position and brush the inner surfaces
5. Finish up by brushing your tongue to get rid of bacteria
Being consistent and being sure that you are evenly cleaning your teeth is the best way to brush your teeth. Brushing with intensity doesn't give you the same results! It's also important that you remember to change your toothbrush out every three months, or whenever you have been sick.
Floss
Flossing is another important element of a daily dental routine. Flossing allows you to get rid of plaque and food particles that become stuck in the mouth. It allows you to reach anything that has become trapped in between your teeth. Getting rid of these tiny particles at a minimum of once a day will help lower your risk of tooth decay and gum disease.
Rinse
In addition to brushing and flossing, you should also be using an antibacterial mouthwash once a day. This helps to remove bacteria and small pieces of food from your mouth. It also prevents gum disease and keeps your breath feeling as fresh as possible. While mouthwash can be a great addition to your daily dental care routine, it's important to understand that you also need to keep brushing and flossing.
Chew
While you may find it difficult to believe, chewing sugar-free gum after you eat something is another way to lower your risk of tooth decay and bacteria buildup. Whenever you eat, the sugars present in the food or beverage you consume combine with plaque currently residing on your teeth to create an acid attack that strips away the enamel of the teeth. This leads to the formation of cavities. Chewing sugar-free gum encourages saliva production, which replaces the minerals in the enamel of your teeth so that cavities aren't able to form.
Celebrate Dental Hygiene Month in Fairfax by Scheduling an Appointment with Our Office Today!
Even though we celebrate hygiene every October, it's something that our practice promotes and celebrates all year long. To join in the celebration this year, you can visit your dentist in Fairfax to receive a checkup and professional dental cleaning. Making regular appointments with your dentist is another way to keep your dental hygiene on track. Together, your dentist and dental hygienists will do everything they can to ensure that your teeth, gums and mouth stay as happy and healthy as possible. Remember, your overall physical health is intricately connected to your dental health. It's important that you take good care of your oral health!
Celebrate Dental Hygiene Month in Fairfax by scheduling an appointment with our office today!