Posted under:
General
Posted on: March 3, 2023
Be on the Lookout for TMJ Disorder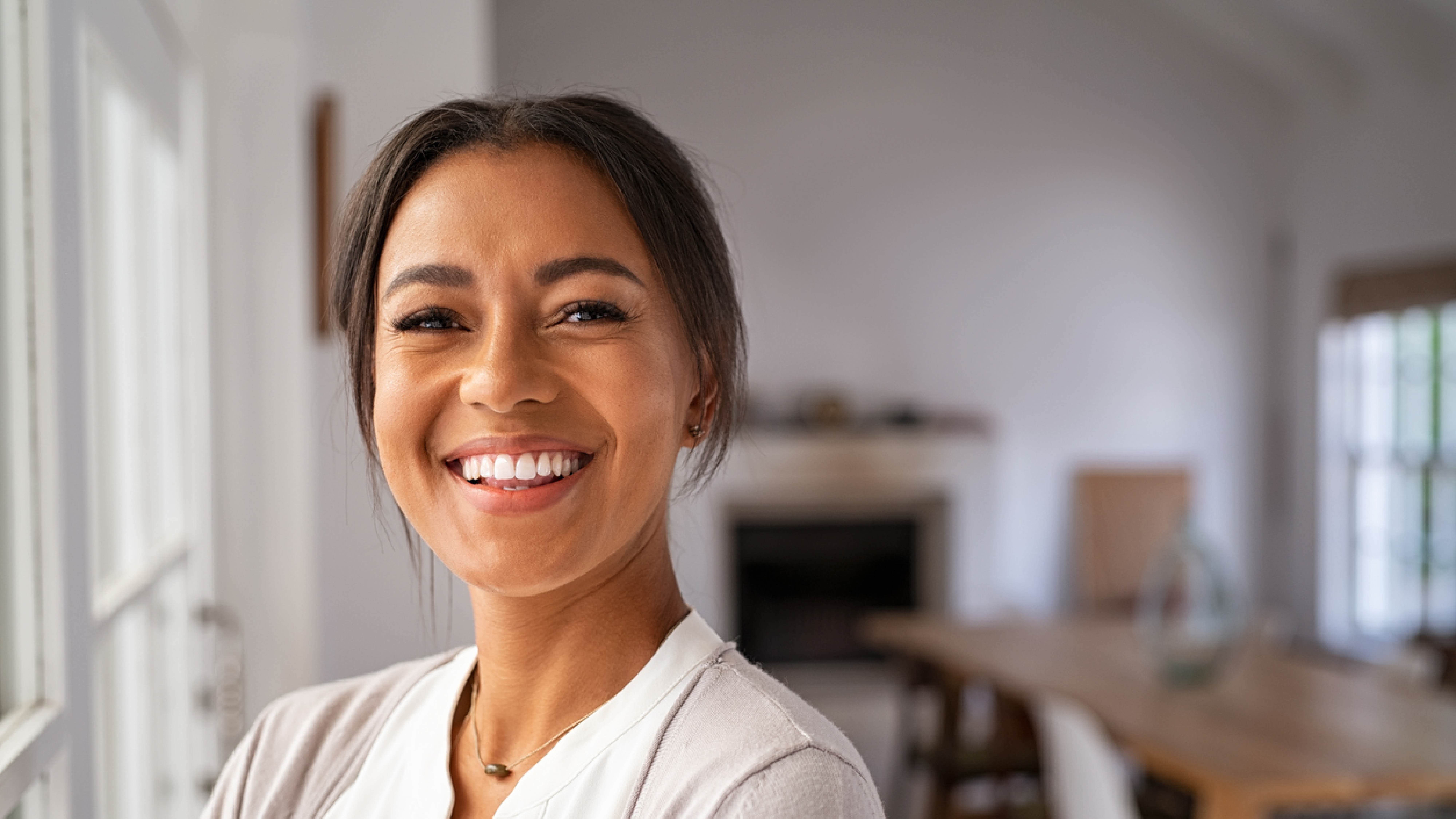 Pain and stiffness in the lower jaw may be signs of TMJ or temporomandibular joint disorder. This is an uncomfortable and all-too-common condition that affects how well you can move your jaw. It's caused by problems in the joints and muscles of your jaw. If TMJ disorder is affecting you, eating, yawning, and talking may become painful experiences. Your dentist in Fairfax has information for you about this condition. TMJ disorders often become obvious when patients start experiencing stiff or locked joints, painful chewing, and aching jaws.
There's not always a simple answer for why someone develops a TMJ disorder, and the cause can vary from person to person. Possible culprits include genetics, jaw clenching, unresolved bite issues, bruxism (grinding of the teeth), or past injuries. One or more of these factors may cause you to show signs of a TMJ disorder.
How Will You Know if You Have a TMJ Disorder?
Your dentist in Fairfax might tell you that there are several common symptoms associated with TMJ disorders:
Aches and pains in your jaw, face, shoulders, or neck
Locking of your jaw joint so that your mouth doesn't open easily
Grating sounds or pops and clicks in your jaw
Inability to move your jaw very much
Inability to chew well or bite down without discomfort
Ringing or other strange sounds in your ears (tinnitus)
Dealing with frequent headaches
Don't hesitate to consult your dentist in Fairfax if you're experiencing these TMJ disorder symptoms. An exam can provide the dentist with good insight as to what's going on in your mouth. Your visit might include a physical inspection of the jaw area, a review of your medical history, a discussion of your symptoms, and X-rays. After a careful exam, you might receive a TMJ disorder diagnosis.
TMJ Disorder Treatment Options
If the dentist determines that you have a TMJ disorder, it will be time to come up with a treatment plan. The approach to treatment should take into consideration the severity of your condition and the cause behind your symptoms. Fortunately, dentists use a variety of surgical and non-surgical techniques to help their patients. For many people, non-surgical approaches can be quite effective for managing the symptoms of this condition. With a combination of treatments like medicine, lifestyle adjustments, and physical therapy, you may find relief for your pain, stiffness, and limited jaw mobility. Your symptoms may subside, and you may regain a good deal of function.
Non-surgical TMJ Disorder Treatment
Surgery isn't often the first choice for TMJ disorder treatment. Rather, your dentist might recommend that you try physical therapy first. A physical therapist can lead you in exercises to increase your muscle strength. The sessions may also include stretching activities that will improve your jaw flexibility. Medications, such as anti-inflammatories, can be helpful as well. Taking medicine might help both in treating the condition and in dealing with the pain. Your dentist will let you know if medication is a good fit for your TMJ disorder treatment needs.
You may find that these simple lifestyle changes can help you along the road to recovery:
Watch what you eat — stay away from crunchy or hard foods since they require a lot of chewing.
Don't bite your pens, fingernails, or other objects.
Try not to open your mouth too far, even when you're yawning.
Manage your stress by doing calming activities, such as yoga or breathing exercises.
Your Dentist in Fairfax Can Treat TMJ Disorder
There are additional steps that your dentist can take to help you recover from TMJ problems. One thing that may work for you is an oral splint. You'll wear a splint inside your mouth for joint support or jaw positioning. This removable appliance can also keep you from clenching and grinding your teeth. If you need major jaw realignment, the dentist might suggest going to an orthodontist for braces or other orthodontic appliances. Wearing braces or retainers could shift the position of your jaw and teeth so that your bite becomes more comfortable. For people with serious alignment issues, orthodontia could be the best way to achieve lasting relief.
While physical therapy, medication, splints, and orthodontia are effective for most TMJ disorder patients, there are surgeries that can help if needed. They're typically reserved for the most severe cases of this condition. If you're a candidate for surgery, the dentist might decide to try reducing the inflammation by pulling excess fluid from the area. Other surgeries can remove scar tissue or bone spurs. There's also the possibility of having your jaw joints taken out and replaced with prosthetic implants.
You probably want to fix your TMJ disorder as soon as possible, but there's no need to attempt treatment on your own. Rather, your dentist in Fairfax wants to help you make the best choices for dealing with your condition. Dentists not only diagnose TMJ disorders, but they also offer a range of treatment options. With the right regimen, you can alleviate your pain, stop the disorder in its tracks, and get back the jaw function you once had.
TMJ disorder affects the joints and muscles of the jaw. Many people experience this problem but often for different reasons. There may be genetic, lifestyle, or health factors involved. A treatment plan for the pain and stiffness associated with the disorder should take such causes into account.
You can depend on your dentist in Fairfax when TMJ disorder symptoms start to affect you. Our dental practice is equipped to support patients who have TMJ disorders. We offer both diagnoses and treatment plans and will work with you every step of the way. Our dental professionals can assist with your other oral health needs as well. Whether you need TMJ exams or routine oral care, call us today to schedule your visit to our welcoming dental practice.