Are Dental Implants Right for You?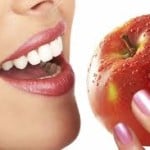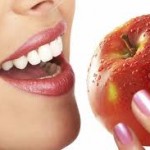 Implants can seem almost like a magic solution for missing teeth. They look natural, feel natural, and surrounding teeth don't have to be compromised in the process. If you've already had dentures, you may have looked at the option of dental implants and wondered if it could be a better plan for you.
Certainly people who have experienced problems with their dentures not fitting properly have to worry about things that people with implants never have to take into consideration, like problems with chewing or talking. But before you make the decision to switch to implants, you'll have to be assessed for whether or not you are a good candidate.
Of course, a true assessment will require that you meet with the dentist and get a series of examinations. These will include a full dental exam, a set of dental x-rays, and possibly some scans to determine the state of your jawbone.
In general, however, it's safe to say that candidates for implants need to have an adequate amount of bone available for the implants to anchor in the jaw correctly. Healthy gums and overall health are also important considerations, as is a strong commitment to a rigorous oral hygiene habit.
The most common reasons that a patient would not be a good candidate for implants involve concerns about health and lifestyle choices. Diabetic patients, for example, may or may not be a good fit for implants, but the chances go up greatly if the diabetes is controlled well and the patient is regulating it both on their own and with the help of their doctor.
Smoking may diminish your chances of being able to have implants. Implants may reject if the mouth is not healing properly, and healing can be slowed by smoking. The dentist may require that you stop smoking and then wait to assess you again at a later date.
If you have lost a tooth or even several teeth through injury rather than through disease or lack of care, it's likely you'll be a strong candidate for implants, providing that the rest of your mouth is in general good health and you have a regular oral hygiene routine. Even if the tooth was lost through decay, though, don't lose hope. There's still a very high chance that you can have successful implants, especially if you are willing to follow the dentist's care instructions to the letter.