Posted under:
General
Posted on: October 2, 2020
Are Dental Implants Right for You?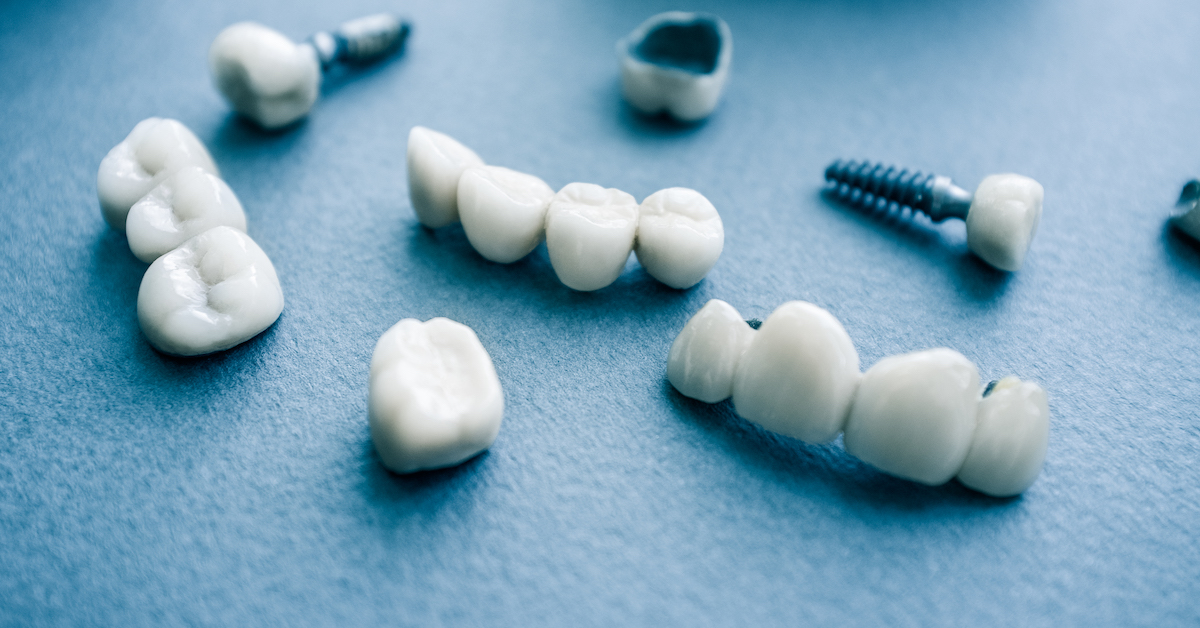 Are Dental Implants Right for You?
Dental implant procedures are designed to provide secure support for prosthetic teeth, also called crowns. These crowns look and work just like your natural teeth, which allows you to eat your favorite foods and interact socially and professionally with greater confidence. Our dental team will work with you to determine the best approach for replacing your missing teeth and help you enjoy the best dental health possible, now and in the future.
What Is a Dental Implant?
Dental implants consist of three basic parts that work together to provide replacements for lost permanent teeth:
The post or body of the implant is the part that is inserted into the jaw. It is usually made of titanium and resembles a screw.
The abutment is the connecting point between the implanted post and the artificial tooth or teeth.
The prosthetic teeth or tooth is also referred to as the crown and is affixed to the abutment to create a secure replacement for missing or broken teeth.
Dental implants are available in both permanently attached and removable options. Our team will work with you to determine the best solution for your dental health. This will help you feel more confident about the appearance and functioning of your teeth.
How Do Dental Implants Work?
Dental implants are designed to mimic the way your natural teeth work. The post of the implant performs the same function as the roots of your teeth, while the abutment provides a connection point between the roots and the artificial prosthetic teeth that serve as replacements for missing or broken teeth.
Our dental team will work with you to determine the best way to manage your dental implants and maintain the healthiest teeth and gums.
What to Expect During a Dental Implant Procedure
Your dental implant procedures may take place over a span of a few months. This is necessary to allow for healing between certain steps of the process. Patients typically go through a number of separate procedures, including:
Removing damaged or broken teeth and preparing the bone in your jaw to receive the implant
Grafting of new bone into the jaw, if needed
Placing the post of the implant into position
Allowing the bone and gums to grow around the implanted post
Attaching the abutment
Affixing the crown or prosthetic dental device onto the abutment
Our dental team will discuss your options with you and provide you with the best solution for your dental implant needs and preferences.
Will I Need Bone Grafts?
Depending on the condition of the bone in your jaw, your dentist may recommend bone grafts to provide the most secure attachment for your dental appliances. Dental implant procedures are available in two types:
Endosteal implants are placed directly into the bone of your jaw. Bone grafts may be required to create adequate support for this type of implant procedure.
Subperiosteal implants are placed underneath the gum tissue and allowed to heal in place. Generally, no bone grafts are needed for this type of implant, which is usually performed in cases where bone loss in the jaw is severe.
Our team will discuss the options available to you and help you make the most appropriate choice for your dental condition.
Placing the Dental Implant
You will typically need at least two or three surgical procedures to complete the implant process. Any teeth that are in the way of the implant will need to be removed. In most cases, these teeth are severely decayed or broken already, which will reduce the impact of their loss on your ability to bite or chew.
The implant in your jaw or gums will heal in place. The abutment will then be attached in a separate surgical procedure. Your dental prosthesis or crown could be attached at the same time or might be affixed to the abutment during a later appointment.
After the Dental Implant Surgery
You might experience some pain after any dental procedure. Our dental professionals will provide you with expert recommendations and the right medications to help reduce pain and swelling and to promote the fastest healing for your teeth and gums. We are committed to helping you look and feel your best throughout your dental implant procedure.
Benefits of Dental Implants
Dental implants are designed to provide comfort and convenience. Some of the most important benefits of these dental procedures include:
Unlike dentures, artificial teeth supported by dental implants cannot slip out of place and cause embarrassment. This makes them an excellent choice for those who are often called upon to participate in social or professional interactions.
The replacement teeth attached to your dental implants are designed to look natural and to fit in perfectly with your own teeth.
Dental implants are easy to care for with brushing, flossing and regular checkups just as with natural teeth.
Implants are typically more comfortable than dentures or other temporary solutions to missing teeth.
Potential Drawbacks of Dental Implants
Commonly mentioned drawbacks of dental implants are the time needed to complete the process and the cost involved in these procedures. Our dentists will work with you and your family to find the most affordable solution to make the cost of dental implants more manageable.
How Our Dental Team Can Help
If you are considering a dental implant procedure to replace a broken or missing tooth, call our office today. We are committed to the highest standards of dentistry and will provide you with the best dental care possible.